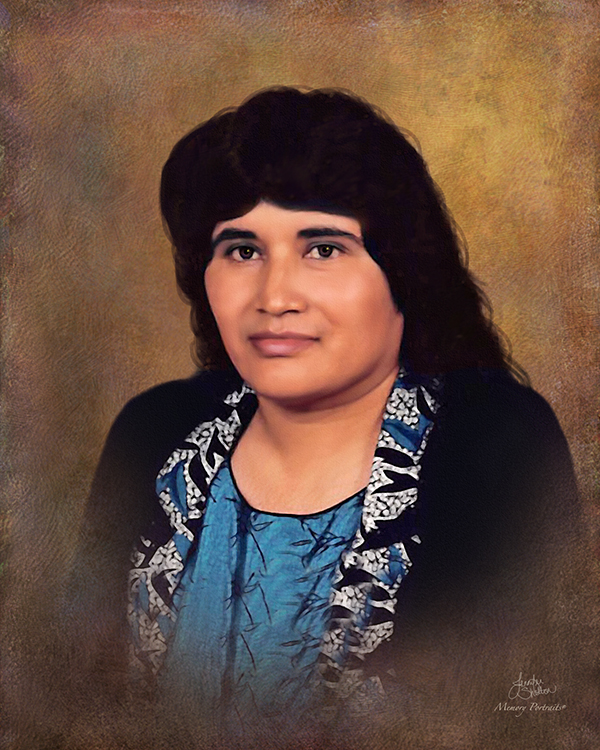 Funeral services for Juana Yanez Enriquez, age 58, of Sulphur Springs will be conducted at 11 a.m., Saturday, March 3, 2018 at St. James Catholic Church. Visitation will be held from 5:00 to 9:00 p.m., Friday, March 2, 2018, with Rosary beginning at 7:00 p.m., at West Oaks Funeral Home Chapel. Juana passed away on Saturday, February 24, 2018 at her residence.
She was born on May 8, 1954, in El Sitio San Juan Del Rio QTR, the daughter of Emeterio Yanez Torres and MA deLa Luz Osornio de Yanez. She married Miguel Enriquez in 1984 in Hugo, OK. He preceded her in death on February 4, 2018. She was a member of St. James Catholic Church.
She is survived by son, Manuel Enriquez and wife Areli of Sulphur Springs, grandson, Evan Manuel Enriquez, brothers, Jose Yanez, Vicente Yanez, Rodrigo Yanez, Macario Yanez, and sisters, Odilia Artiga, Ines Yanez, Martha Yanez, Antonia Martinez, and Justina Castorena.
In addition to her husband, Juana was also preceded in death by her daughter, Angelica Enriquez in 2000, and brother, Mario Yanez.
Arrangements are under the direction of West Oaks Funeral Home.