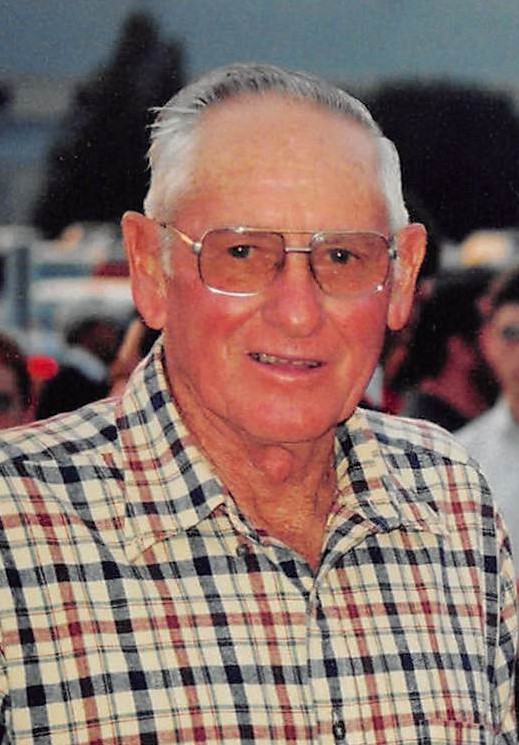 Funeral services for Horace Ray Lewis, age 90, of Saltillo will be conducted at 2:00 p.m. Sunday, February 18, 2018 at West Oaks Funeral Home Chapel with Rev. Fred Lewis and Rev. Charles Ethridge officiating.   Interment will follow at Weaver Cemetery with grandsons and great-grandsons serving as pallbearers.  Honorary pallbearers will be Brad Bradford, Omar Miller and Leo Matthews.  Visitation will be at 1:00 p.m., one hour prior to service time.  Horace passed away on Thursday, February 15, 2018 at CHRISTUS Mother Frances Hospital in Sulphur Springs.
Horace was born on October 17, 1927 in Weaver, TX, the son of Homer and Carrie McCord Lewis.  He married Thelma Byrd on November 1, 1949 in Talco, TX.  She survives. Horace served as a deacon of Weaver Baptist Church.  After graduating from Sulphur Springs High School in 1946 he joined the United States Army.  He served with the 3rd Engineer Combat Battalion in Japan and after an honorable discharge from the Army, he raised cotton until it "played out." He then learned the carpentry trade, became a skilled home builder, joined by his sons, and built many fine homes in and around Hopkins County.  Assisted by his wife, Thelma, they also operated a successful stocker cattle business for many years.
In addition to his wife Thelma he is survived by sons, Tommy Lewis and wife Felicia of Saltillo, Larry Lewis and wife Donna of Pickton, daughter, Patricia Hightower and husband Don of Winnsboro, grandchildren, Amy Hightower, Tommy Lewis, Jr., Anna Joyner and husband Cody, Dalaina Sims and husband Stuart, Justin Lewis and wife Alli, Caleb Lewis and wife Kristen and Meagan Williams and husband Tim, and granddaughter-in-law Ingrid Hightower, great-grandchildren, Brazos Hightower, Halee Hightower, Wyatt Hightower, Alora Joyner, Jackson Joyner, Karoline Lewis, Kamille Lewis, Lawrence Williams, Katherine Williams, Hannah Lewis, Liesl Lewis.
He was preceded in death by his parents, brother, Troyce Lewis, step-father, Dale Carey, and grandson Jason Hightower.  Memorials may be made to The Weaver Cemetery Association, 522 CR 3532, Saltillo, Texas 75478 or to North East Texas Child Advocacy Center, P. O. Box 484, Winnsboro, TX, 75494.
Arrangements are under the direction of West Oaks Funeral