In a KSST/Channel 18 TV Good Morning Show interview, Dr. Marie Hawkins discussed the writing of her book "Pressing for the Prize Volume I" with host Enola Gay.  You are welcome to watch the video interview at ksstradio.com and attend the book signing on February 24 from 12-2 pm at Mitchell Chapel Church of God in Christ, 402 South Jackson Street.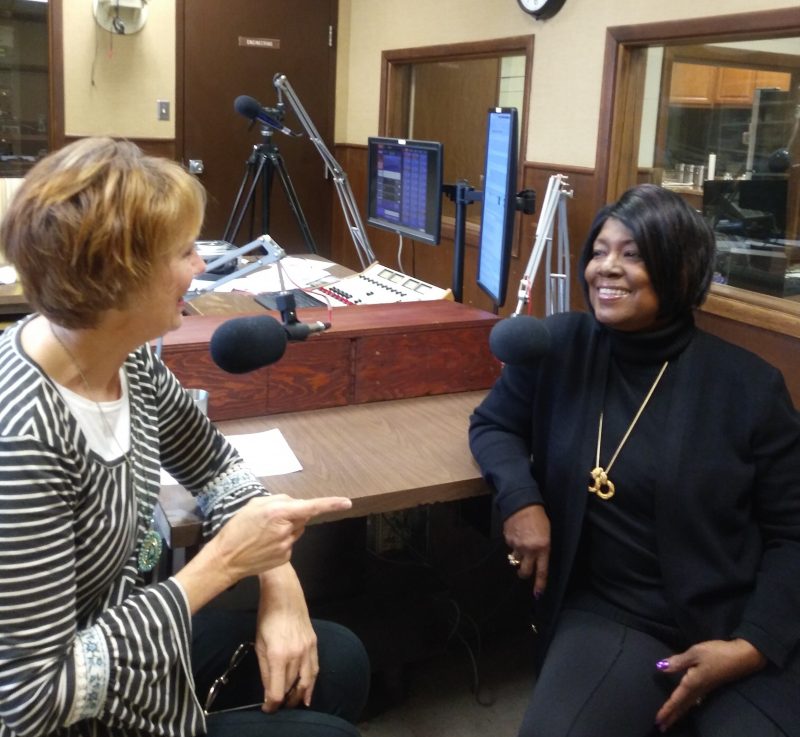 Dr. Marie Hawkins, Bible teacher and executive producer of the radio ministry broadcast, Pressing for the Prize Radio Ministries, has added the title of author to her years of experience as encourager and equipper of the saints. The book, "Pressing for the Prize Vol.1: Spiritual Strategies and Disciplines for Personal Victories", is a God inspired compilation of study, personal experience and revelation from years of both walking with the Lord and sharing these strategies in broadcasts, retreats and conferences with the body of Christ. The book is the first in an equipping series of materials and interactions specifically created to empower, equip and edify the body of Christ.
Dr. Hawkins has labored for 35 years in serving the people of God, she is the wife of Bishop Charles R. Hawkins, formerly of Anchorage, AK. She invites you to join her on Saturday, February 24, 2018 from 12:00 pm until 2:00 pm for a book signing, discussion and meet and greet, at Mitchell Chapel Church of God In Christ, located at 404 Jackson St., Sulphur Springs, TX. Meanwhile….Don't Give Up, Don't Give Out, Don't Give In…Keep Pressing for the Prize!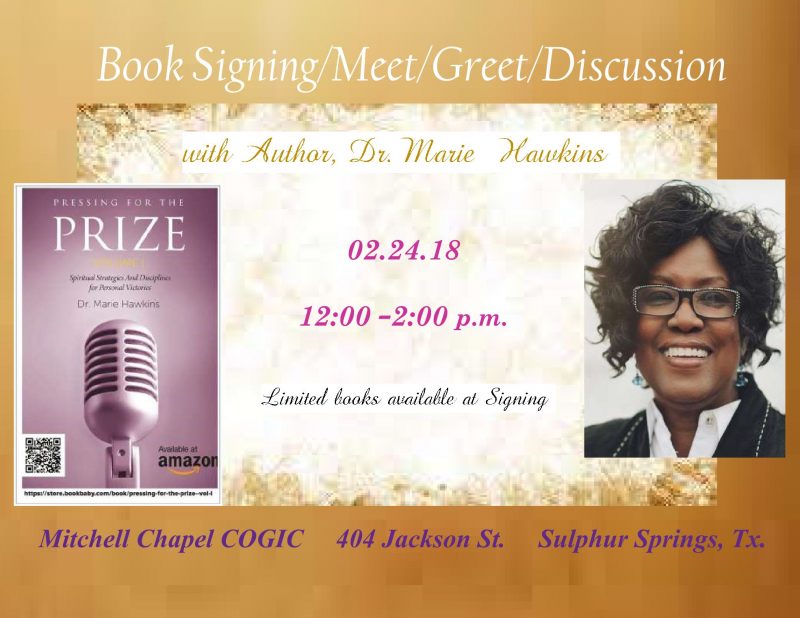 Author Invites Believers to Keep 'Pressing for the Prize' at Upcoming Book Signing in Sulphur Springs on February 24, 2018