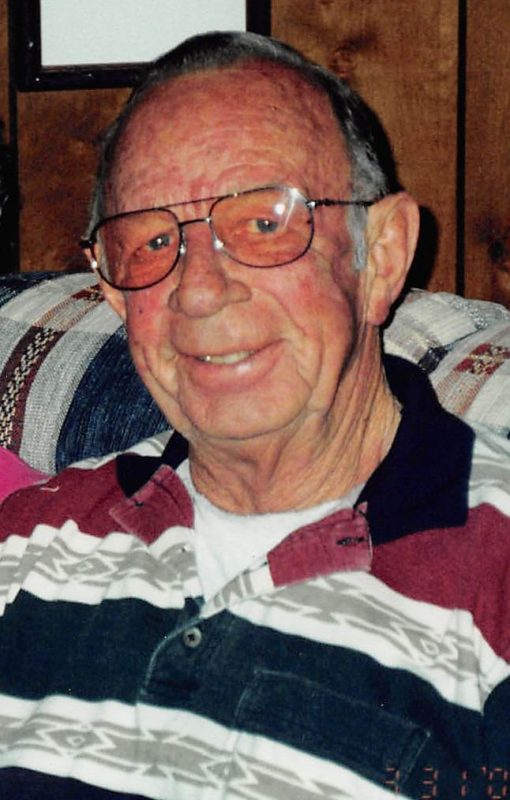 Funeral services for Bonnie "B.A." Lyle, Jr., age 86, of Como will be conducted at 10:00 a.m. Saturday, February 24, 2018 at West Oaks Funeral Home Chapel with Bro. B.J. Teer and Richard Teer officiating. Military graveside honors by the Barksdale Air Force Base will follow at Como Cemetery. Pallbearers will be Adam Gatewood, Jeff Miller, Shawn Underwood, Brad Bettes, Cody Nixon, Ged Dipprey, Eddie Moon, David Bolt, and Michael Horn. Visitation will be held from 5:00 to 7:00 p.m., Friday, February 23, 2018 at West Oaks Funeral Home. B.A. passed away on Wednesday, February 21, 2018 at his residence.
He was born on November 1, 1931 in Oil City, LA, the son of Bonnie A. Lyle, Sr. and Mary Catherine Bornman Lyle. He graduated from Como High School where he met and later married his high school sweetheart Patricia Ann Smith on April 4, 1952 in Longview, TX. He served in the U.S. Air Force from 1950 to 1971, serving one tour in Vietnam. He was a member of the Masonic Lodge number 62 in Altus, OK. He was a Mr. Fix it, who loved the outdoors, camping, fishing, and just piddling.
He is survived by his wife, Patricia, son, Ronny Lyle and wife Margie, daughters, Susan Gatewood, Brenda Loomis, Debbie Booker and husband Buck, Karrie Harmon and husband Stacy, grandchildren, Tracy Horn and husband Michael, Shawn Underwood and wife Danielle, Lori Dipprey and husband Ged, Jennifer Moon and husband Eddie, Jeff Miller and wife Jodee, Brad Bettes and wife Ashley, Heather Bolt and husband David, Adam Gatewood and wife Fara, Rhandi Morrison, Cody Nixon and wife Miranda, 18 great-grandchildren, and brothers in law, Dorsey and Frances Smith, Gary and Marilyn Smith.
He was preceded in death by his parents, brothers, Kenneth Lyle, Jiggs Lyle, and sisters, Christene Pittman and Jennie Washington.
In lieu of flowers, memorials may be made to Legacy Hospice at 301 Gilmer St., Sulphur Springs, TX 75482.
Arrangements are under the direction of West Oaks Funeral Home.