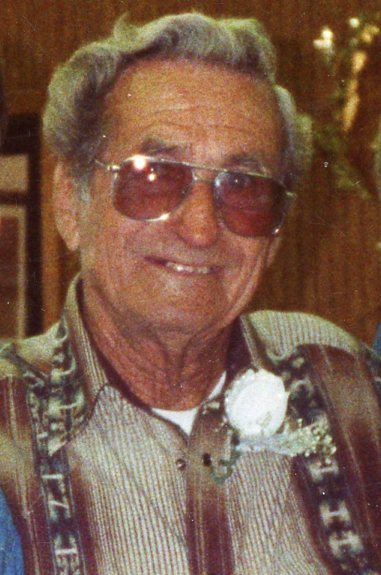 Billy Murphy, age 85 of Winnsboro, passed away on Wednesday, February 7, 2018 in Winnsboro. He was born on June 4, 1932 in Winnsboro to the Barney Lee Murphy and Mariah "May" Catherine (McLeroy) Murphy. He married Deloris Inez Randolph on March 27, 1953. Billy was a mason working in the construction industry throughout his life.
He was preceded in death by his parents; a brother, Raymond "Bud" Murphy; sister, Bonnie Loy; and, son-in-law, Donald "Gene" Holt.
Surviving family includes his wife of 64 years, Deloris Murphy; daughters, Regina Holmes and Sonja Anderson, both of Winnsboro ,son-in-law, Paul Anderson; sisters, Lila Lee Kersey of Hughes Springs, Dollie May "Dot" Shirley of Winnsboro, brother, Walt Murphy of Leesburg; 10 grandchildren, 44 great-grandchildren, and 16 great great-grandchildren as well as, Numerous, cousins, nieces, nephews and other relatives and friends.
Visitation will be held on Friday, February 9, 2018 from 2:00 pm to 3:00 pm at Beaty Funeral Home-Winnsboro 816 W. Broadway Winnsboro, TX 75494. Funeral Services will follow at 3:00 pm. Rev. Perry Shirley will officiate, interment will follow at Smyrna Cemetery in Winnsboro.