Cipoletta on Wildcats Win Over Hallsville
The #7 Wildcats Basketball Coach Clark Cipoletta said the Wildcats played very well at Hallsville Friday night (January 19) in a 48-33 victory. He said Hallsville tried to slow down the game by holding the ball to limit possessions. Coach Cipoletta said the Wildcats did a good job of staying focused. He said they ran their offense well moving the ball around and finding open players. Keaston Willis led the Wildcats with 16 points. Coach Cipoletta said Willis did a good job knocking down shots. He added his teammates did a good job of finding him. Godsgift Ezedinma scored 12 points. Coach Cipoletta said GG really pounded the boards for rebounds. He said Victor Iwuakor was a force on defense. The Wildcats, now 6-0 in district play and 23-3 for the season, travel to Pine Tree Tuesday night. The Wildcats beat the Pirates, 70-50 in Wildcats Gym back on December 19. Coach Cipoletta said Pine Tree is coming into the Tuesday night game after a big home win over Texas High. He said the Pirates seem to be getting better every game. The Wildcats will be playing without senior Bryson Lynn, who suffered a concussion in Friday night's win.
Chapman on Lady Cats' Hallsville Win
Lady Cats Basketball Coach Jeff Chapman said his team played a good game against Hallsville Friday night in an 80-28 win at home over Hallsville. Coach Chapman was on KSST Radio and Cable Channel 18's Saturday Morning Coaches Show. He also said his team got better Friday night. Hallsville found themselves playing back to back games due to a cold weather postponement earlier in the week. They had to play Texas High Thursday night. Coach Chapman said he did not want his team to be complacent so he distributed a sheet on team goals to each player before Friday night's game. He also wants the players to add their personal goals. Trying to avoid up and down play, Coach Chapman also encouraged his team to play every game with enthusiasm. He also wanted great defensive play. Coach Chapman said he told his team fans want to see them play well and they are excited for the Lady Cats. He said the team must continue to get better with playoffs approaching. The Lady Cats host Pine Tree Tuesday night. The Lady Cats won at Pine Tree 59-26 back on December 19. The Lady Pirates Head Coach is Robin Herber and Coach Chapman said she knows the Lady Cats better than anybody. Being a veteran coach, Coach Chapman expects Coach Herber to look at game tapes to improve her team for Tuesday night's game.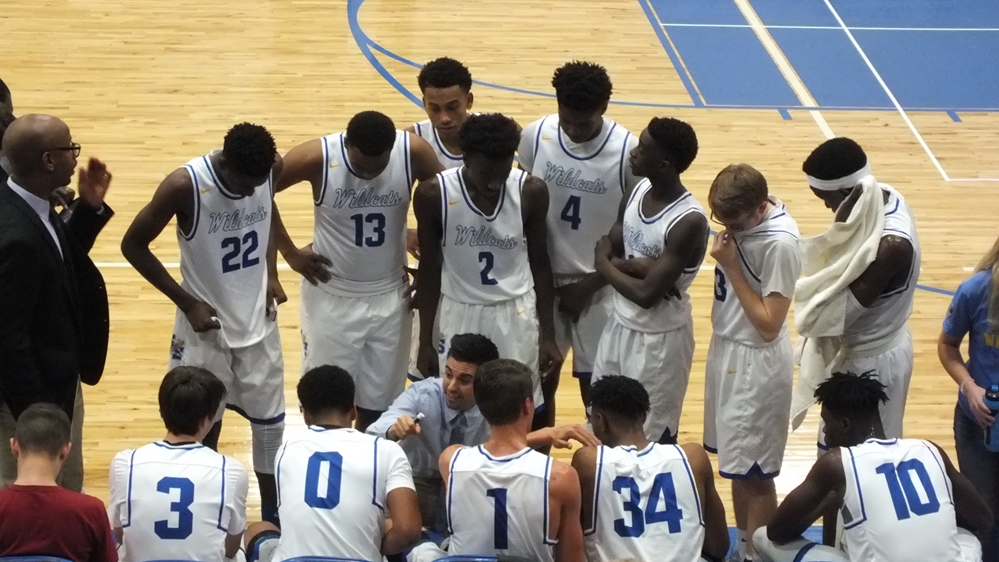 ---
KSST is proud to be the official Wildcat and Lady Cat Station. We broadcast Sulphur Springs ISD games year round live on radio. When allowed, we also broadcast games via our YouTube channel.