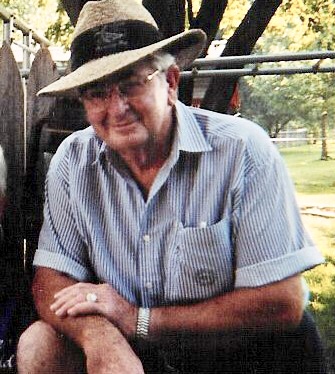 Funeral services for Murry Edwin Froneberger, age 86, of Sulphur Springs will be conducted at 11:00 a.m., Monday, January 22, 2018 at West Oaks Funeral Home Chapel with Bro. Jerry Savage and Bro. Buddy Wiggins officiating.  Interment will follow at Sherley Cemetery with Colton Froneberger, Jeremy Froneberger, Alex Froneberger, Michael Froneberger, Brent Shutt and Michael Williams serving as pallbearers. Honorary pallbearers will be Jim Tully, Newman Bradford, Wes Brumley and Old friends at Whataburger and staff.  Visitation will be at 10:00 a.m., one hour prior to service time.  Murry passed away on Friday, January 19, 2018 at Hopkins Place.
Murry was born on October 4, 1931 in Hopkins County the son of Clifford Froneberger and Ethel Adams Froneberger.  He married Johnnie Mae Inman on August 6, 1952 in Sulphur Springs, TX and she preceded him in death on September 22, 2015.   He retired from Liggett and Myers Tobacco in 1993 and was a member of League Street Church of Christ.
Murry is survived by three sons, David Froneberger and wife Patti of Carrollton, Doug Froneberger and wife Alison of China Springs, and Dan Froneberger and wife Kathy of Sulphur Springs.
He is also survived by nine grandchildren, Dee Hoelscher, Jeremy Froneberger, Don Bell, Kelly Shutt, Lisa Williamson, Alex and Michael Froneberger and Colten Froneberger and Lindsey Froneberger, as well as 10 great-grandchildren.
Memorials may be made to the League Street Church of Christ Youth Fund at 1100 S. League St, Sulphur Springs, Texas 75482.  Arrangements are under the direction of West Oaks Funeral Home.