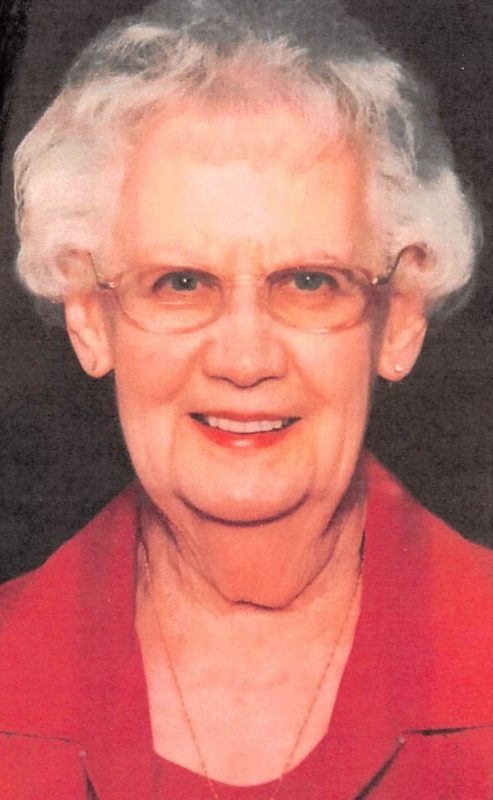 DORIS MARIE STARRETT, 88, a lifelong resident of Sulphur Springs, passed from this life Monday January 8, 2018 at Sunny Springs Nursing and Rehab.  Funeral services will be held at 10 am, Thursday, January 11th at Central Baptist Church, with Rev. Kenneth Rhodes officiating. Interment will follow in Restlawn Memorial Park. Visitation will be at 9 am at Central Baptist Church.
Doris was born June 29, 1929 in Hopkins County, a daughter of Roy and Hays L Payne Lee. She attended Sulphur Springs schools, and was a homemaker.  She married James Starrett on September 8, 1961 in Sulphur Springs. He preceded her in death on July 30, 1981. She was a faithful member of Central Baptist Church.
In addition to her husband J, she was preceded in death by her parents; 2 brothers-in-law; and 2 sisters-in-law, including special sister-in-law, Syble Summers; 1 niece; and 2 nephews, including special nephew, Tommy Starrett.
She is survived by a sister, Billie Blize, of Sulphur Springs; a brother, Joe Jack Lee, of Sulphur Springs; a sister-in-law, and 2 brothers-in-law, including Doyle Starrett and Helen of Birthright; nieces and nephews Roy Blize and wife Linda of Elmendorf, TX, Lou Gail Armstrong of Temple, TX, and Jan Blize of Powderly, TX, as well as 14 nieces and nephews on the Starrett side, including special nephew, Arvin Starrett; and numerous great-nieces and nephews. Doris is also survived by Wendi Stapleton Armstrong, with whom she shared a special bond from Wendi's childhood. Additionally, Doris was survived a short time by nephew, Van Blize of Arlington, TX who followed her in death 6 hours later.
Serving as pallbearers will be Lee Armstrong, James Blize, Kim Hansford, Arvin Starrett, Doyle Starrett, and W.G. White. Honorary pallbearers are Joe Jack Lee and Cody Vance.
If desired, memorial contributions may be made in her memory to —the Tommy Starrett Scholarship Fund. Arrangements are under the direction of West Oaks Funeral Home.