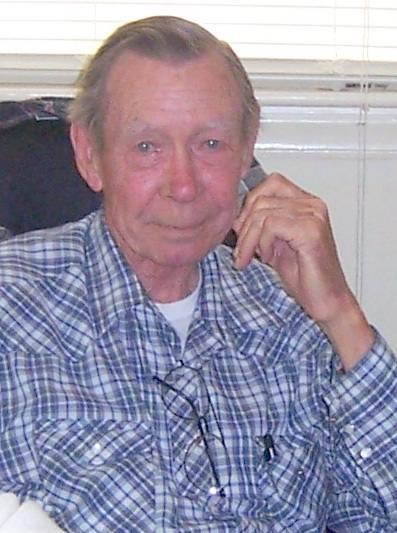 Charles A Morris Jr. went to the "Big Shuffle Board" in the sky, on January 6, 2018, at age 81. He was the loving father of Patricia A Morris-Gibson, Karen I Boykin, and Michelle E England.
He was the loving grandfather of Joshua A Wallace, Justin A L Wallace, Christian-Shae F Burris, Chase-Brae D England, Connor B England, Greg Boykin, Cameron Boykin, Timothy Boykin, and Kevin Boykin.
He is preceded in death by his first wife, Eva Mae Morris, wife Edna Morris,father Charles Morris, mother Sue Morris, and sister Sharlene Brewton.
He is survived by his daughters, grandchildren, beloved baby sister Carolyn Ewing, nephew Marc Brewton, grandaugter-in-law Shana Smith Wallace and sons-in-laws,
Christopher Gibson and David Boykin.
Mr. Charles "Chuck" Morris was Military Intelligence for 20 years in the United States Air Force. He enjoyed poetry and English literature and was able to recite, in Middle English, the first eighteen lines of the Prologue to the Canterbury Tales. He was a thespian and developed his love of theater and poetry early on and took pride in his knowledge of Edgar Alan Poe, Chaucer, and Shakespeare. He had a gentle nature and never met a stranger. Chuck treated strangers like friends and his friends like family. He always had an endless supply of Nips for his grandchildren and loved to cook. Rumor is, you never really had brisket or cowboy beans until you had his. He also enjoyed his alone time, where he liked to read Tom Clancy novels and watch old westerns, college football, and you could be certain of his whereabouts during March Madness.
A Memorial service will be on Thursday, January 11 at Beaty Funeral Home, 816 W. Broadway, Winnsboro, TX 75494, at 5 pm.
Chuck's wishes were for donations to be made to your local hospice in lieu of flowers. Please make any donations in memory of Charles A Morris Jr. of Winnsboro, TX, and have the notice sent to Attn: Morris Family c/o Karen Boykin, PO box 31216, St. Louis, MO 63131.
The family would like to thank Chuck's best friend, Dave Maceachran, wonderful neighbors and friends for their support and for their love of Chuck.