January 19, 2018 – Hopkins County Deputies responded to a call on FM 69 regarding a burglary in progress. The owner stated he was viewing on a camera located inside his home someone who had broken into his residence and was carrying items out of the home. The homeowner did not recognize William Allen Henson, 56, of Winnsboro or anyone with him at the time.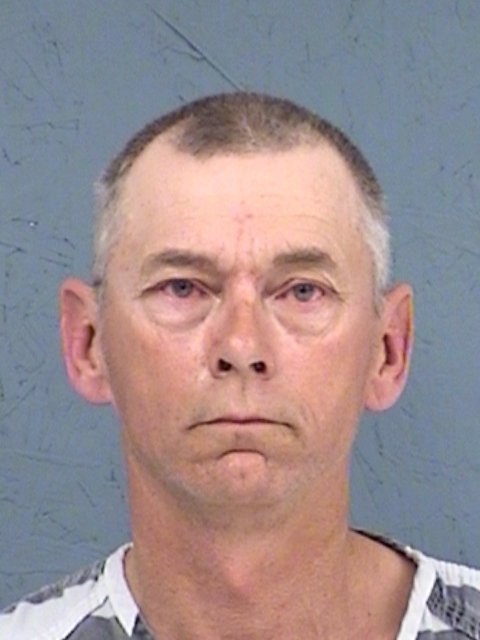 DPS and County Investigators arrived at the address and spotted Henson standing in the front yard of the residence. Asked if he had permission to be on the property, Henson could not identify the owner of the property. Deputies searched the inside of his 1997 Dodge Extended Cab for stolen property. They also searched his coat pockets. In the pocket of Henson's coat a case was found. Thinking it might contain stolen items, the deputy opened it to find a glass pipe and a small baggie containing a white crystal-like substance believed to be Methamphetamine, Marijuana cigarette and some rolling papers.
Henson was arrested for Possession of a Controlled Substance Penalty Group 1 more than 1-gram but less than 4-grams.