Wildcats Basketball 62, Pine Tree 41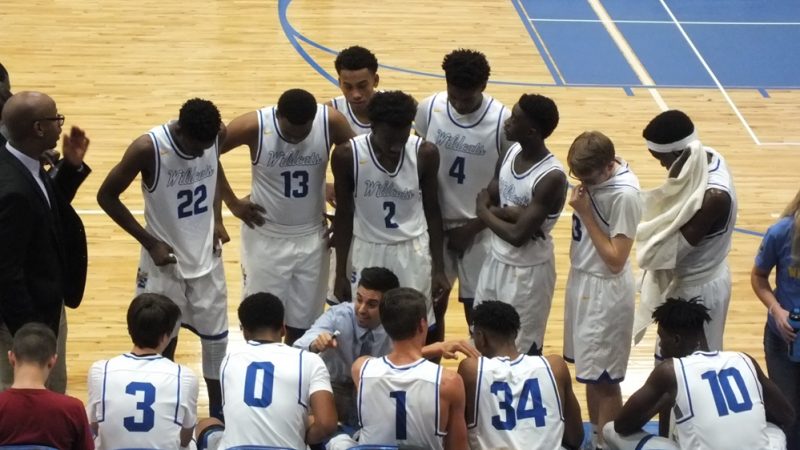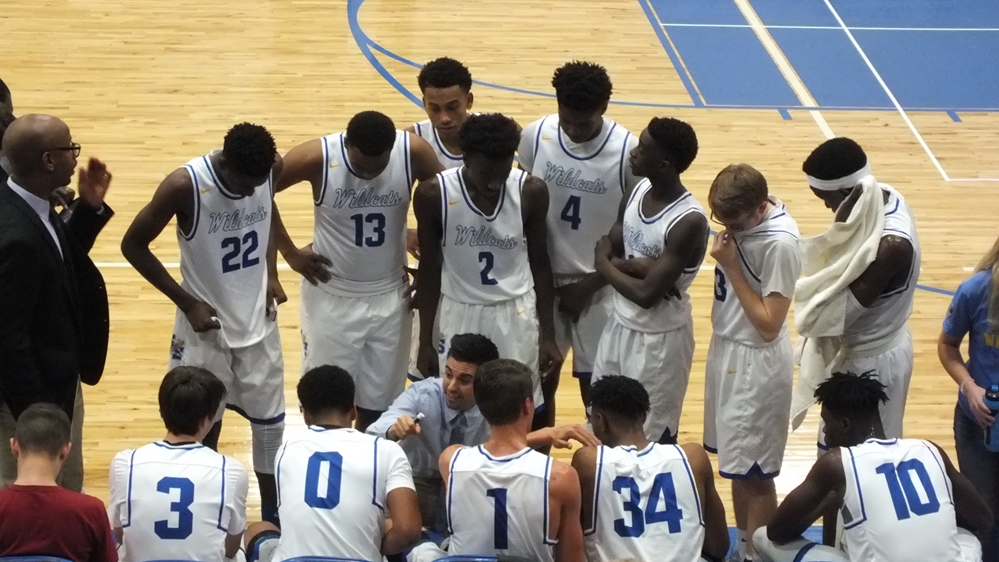 The #7-ranked Wildcats depended on big second and third quarters to defeat Pine Tree on the road, 62-41 Tuesday night. The Wildcats led only 9-8 after the first quarter. The Wildcats outscored the Pirates 16-6 in the second quarter and they led at the half, 25-14. The Wildcats outpointed Pine Tree 19-6 in the third to lead 44-20 after three quarters. Pine Tree outscored the Wildcats 21-18 in the last quarter but it wasn't enough as the Wildcats won 62-41. Victor Iwuakor led the Wildcats with 15 points. Keaston Willis had 13 points. Godsgift Ezedinma and Jeremiah Roland scored 7 points each. Michael Jefferson scored 6 points. Dedric Godbolt and Grayson McClure had 5 points apiece. Iverson Wade and Day Day Hall scored 2 points each. The Wildcats remained unbeaten in district play with a 7-0 record. They improved their season record to 24-3. The Wildcats return to Wildcats Gym Friday night as they play host to Marshall.
Lady Cats Basketball 59, Pine Tree 28
The #9-ranked Lady Cats' basketball team started fast, swooned a little in the second quarter but then dominated the second half for a 59-28 win over Pine Tree in Wildcats Gym Tuesday night. The Lady Cats led 22-4 after the first quarter. Pine Tree cut into the lead in the second quarter but still trailed the Lady Cats, 26-14 at the half. The Lady Cats outscored the Lady Pirates, 33-14 over the last two quarters. Sadavia Porter and Kaylee Jefferson both scored 20 points. Autumn Tanton scored 11 points. Te'Arria Rose and Danielle Godbolt scored 3 points each. Imani Taylor had 2 points. Porter hit two three-point baskets. Jefferson, Godbolt and Rose made one three-pointer each. The Lady Cats made 50% of their shots hitting 24 of 48. The Lady Cats made 31% of their three-point shots making 5 of 16. They made only 32% of their free throws converting 6 of 19. Jefferson had a double-double with 11 rebounds. Porter had a team high six assists. The Lady Cats had 9 deflections and 14 steals. The Lady Cats had only 12 turnovers. The Lady Cats are now 9-0 in district play and 23-3 for the season. The Lady Cats play next at Marshall Friday night.