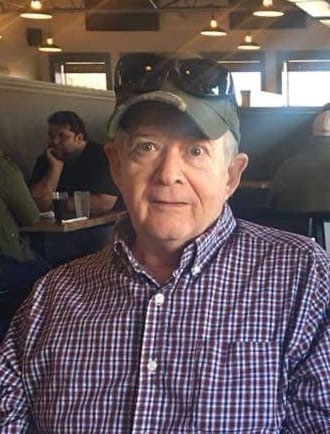 Randy K. Stegman, age 68 of Omaha, TX, passed away on Monday, December 11th, 2017 in Tyler, TX. He was born on July 29th, 1949 in Goodland, KS to Richard Stegman and Ardelene (Mucklow) Stegman. Randy was a Navy veteran having served from 1967 to 1971, on the U.S.S. Thomaston, in the Vietnam War. He married Debra Jordan on November 27, 1970 in Winnsboro, TX. He spent his professional life as a Gas Measurement Technician. Randy was a man of integrity, who dedicated his life to serving God and his family. His sense of humor was unmatched, and will be remembered by many!
He was preceded in death by his parents.
He is survived by, wife, Debra Stegman of Omaha, TX; son, Rick Stegman of Reunion, CO; daughter and son-in-law, Leslie and Jeff Elms of Fort Worth, TX; brother and sister-in-law Tom and Pam Stegman of McPherson, KS; brother and sister-in-law, Terry and Mary Leonhart of Milliken, CO; sister and brother-in-law, Dona and John White of Colby, KS; sister and brother-in-law, Becky Anderson and Joe Vasquez of Ottawa, KS; sister and brother-in-law, Cathy Leonhart-Davis and Kevin Davis of Topeka, KS; and four grandchildren, Jamie Stegman, Miranda Stegman, Archer Elms and Aurian Elms.
Visitation will be held on Friday, December 15th, 2017 from 6:00 pm to 8:00 pm at Beaty Funeral Home-Winnsboro 816 W. Broadway Winnsboro, TX 75494.
Interment will be held at a later date in the Dallas-Fort Worth National Cemetery.