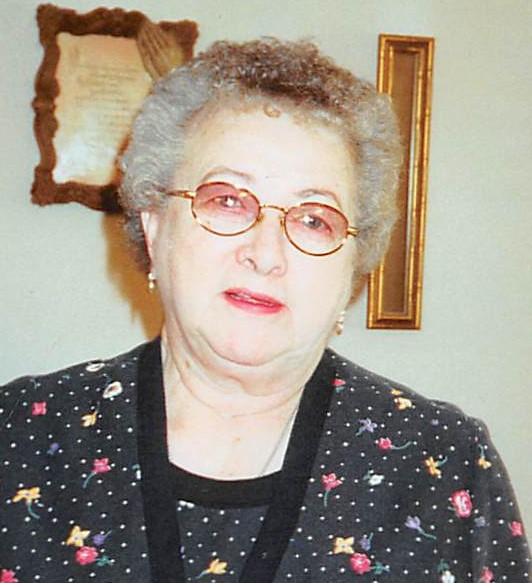 Funeral services for Marcell Ludean Ward Stroud of Sulphur Springs will be conducted at 11:00 a.m., Friday, December 29, 2017 at West Oaks Funeral Home Chapel with Bro. Tommy Johnston officiating.  Interment will be at 3:00 p.m. at Moore's Chapel Cemetery in Bonham, Texas with her nephews, Fred McCauley, Jeff Ward, Danny Stroud, Brandon Burks, Bradley Burks and Charlie Watkins serving as pallbearers.  Honorary pallbearer will be Danny McCauley.   Visitation will be from 10:00 a.m., to 11:00 a.m., one hour prior to service time at the funeral home.  Marcell passed away on Tuesday, December 26, 2017 at Carriage House Manor.
Marcell was born on October 12, 1927 in Arbala, Texas the daughter of James V. Ward and Gertie Wattenbarger Ward.  Marcell married Loyd Eugene Stroud on October 11, 1952 in Honey Grove, Texas.  He passed away in 1992.  They did not have children so they showed their love to their nephews and nieces.  She graduated from Sulphur Springs Junior High and Sulphur Springs High School before moving to Bonham, Texas.  Marcell worked in the Fannin County Tax Assessor Collector's Office for 36 years.  After retirement, she moved to Sulphur Springs to help take care of her parents.
Marcell is survived by her brother, Kenneth R. Ward.
She was preceded in death by her husband, parents, brothers, Wilbur Lee Ward and G. W. Bill Ward, sisters, Beatrice McCauley and Christene Wright.
Arrangements are under the direction of West Oaks Funeral Home.