Lowes Heroes Project Donation to Lil' 4's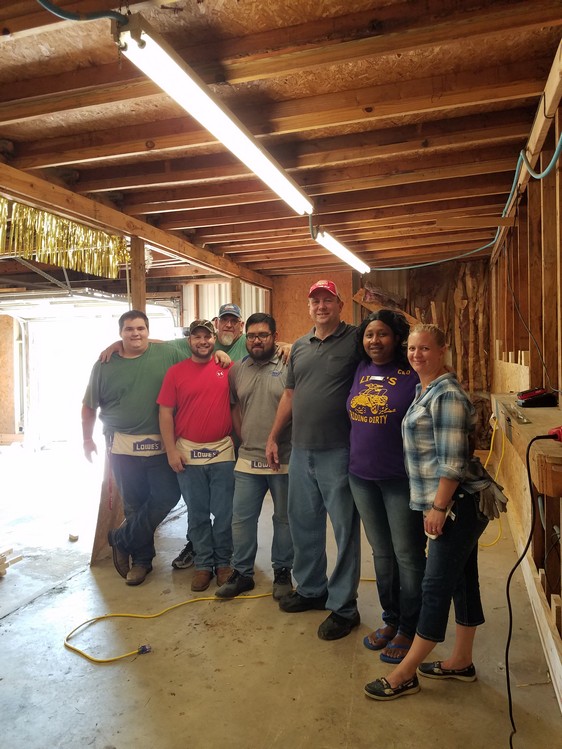 Lowes has a company program in every store, called the Lowes Heroes Project. This program allows Lowes to help out underfunded community projects and non-profit organizations. Assistant Store Manager Michael Farrell, is in charge of the Sulphur Springs program. Lowes Heroes Project's newest recipient was the Lil' 4's. Lowes donated an insulating roof, and walls. Earlier they also donated two wall unit Air conditioning systems to the Lil' 4's building at 200 Fuller street. The store has continuously volunteered their time as well to helping out The Lil' 4's and other organizations. For more on the Lowes Heroes Project click here.  To learn more about the Lil 4's find them on facebook or click here.
Here are some photos from the construction!