QUITMAN, TX – After weeks of construction the new CHRISTUS Trinity Clinic – Quitman will open its expanded space to the public and patients of CHRISTUS Trinity Mother Frances Health System. The newly updated location offers advanced facilities providing the highest quality of care and increased access to needed health care services for the patients of Northeast Texas.
"We have built out approximately 2,200 square feet that houses nine new exam rooms, three new offices, a nurses' station and a new check-in desk for our patients," said Tracy Taylor, Manager at CHRISTUS Trinity Clinic – Quitman. "Because it is the goal of CHRISTUS Trinity Mother Frances Health System to always seek innovation and to improve upon our award-winning services, the expanded space has also incorporated design changes and an exam room experience based on feedback and research from best practices for medical offices across the nation."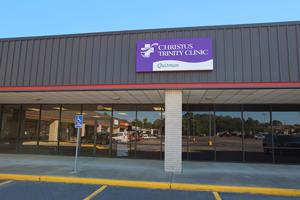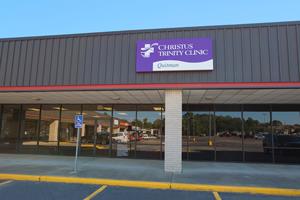 Construction on the facility began in June 2017 and was completed at the beginning of November. The providers are eager to begin utilizing the extra space on behalf of their patients.
"We are looking forward to the expansion of our clinic because it will allow us to further implement a team-based approach in providing well-coordinated and patient-centered care," said Nancy Gegbe, M.D., a Primary Care provider.
"We are very grateful to have more space to provide our staff and we are excited to share this great new space with our patients," agreed Kristal Spencer, FNP-C, a Family Nurse Practitioner.
The Clinic will continue seeing patients at this location, and will be open Monday through Thursday, from 7am until 5pm, and Friday from 8am until 5pm.
"The new expansion was designed to be a modern adaptation of the heritage found in CHRISTUS Trinity Clinic locations throughout Northeast Texas. It will have a positive impact on the patient's experience when they make the choice to trust us with their health care," said Scott Smith, M.D., Senior Vice President and Institute Chair of Primary Care for CHRISTUS Trinity Mother Frances Health System. "Many patients have entrusted us with providing care for them and their families over the years, and this expanded facility will continue to serve them for years to come."
"Our clinic was first designed for three providers, and we now we have five working in that space," said Suzanne Terrell, FNP. "Our work space is can be very busy at times, which can present a challenge to work and communicate with each other and our patients. We are so excited about having the extra space. It will definitely improve the care we give to our patients!"