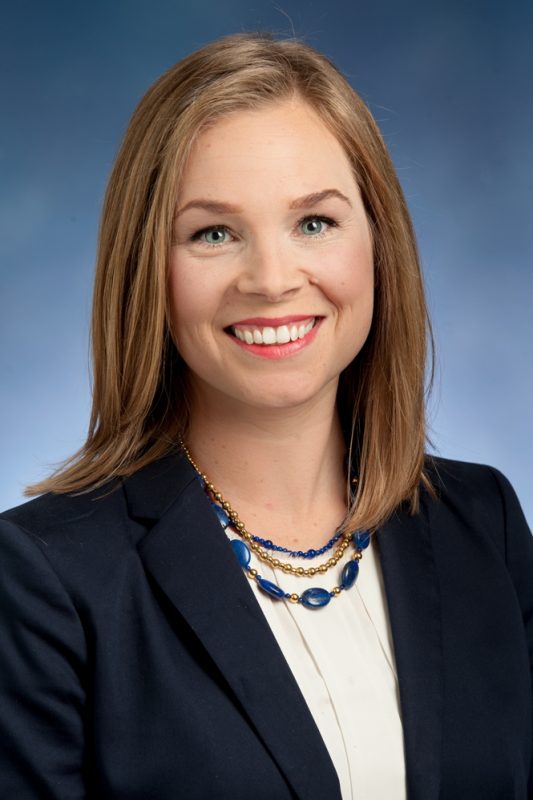 Commerce, TX – President Ray Keck announced that Keturi Beatty will serve as the University's next Vice President of Advancement. Beatty joined A&M-Commerce as the Associate Vice President for Advancement in July of 2017. Interim Vice President for Advancement, Wyman Williams, will continue his service to the University as the Associate Vice President for Advancement and Beatty's senior development officer.
President Keck looks forward to working with Beatty in her new role, stating, "Everyone who works with Keturi notices her acute ability to listen and to engage a community of active participants in University life. She possesses all the warmth and openness East Texas proudly offers both our nation and the global community. She will serve as the ideal partner with Wyman Williams, whose knowledge of this population and its history is unmatched."
Beatty previously served as the Senior Director of Development for the College of Education at the University of North Texas. In this role, she redesigned major gift solicitation strategy, aligned the strategic priorities of the university's College Development Board, implemented a peer solicitation program, and integrated communications, alumni, marketing, events and strategies to support college and campaign goals. Prior to her time at UNT, Beatty held advancement positions with The Hockaday School, where she served as the Director of Planned Giving and Stewardship and the Director of Annual Giving.
Now settled in with the A&M-Commerce advancement team, Beatty looks forward to assuming her new role, stating, "In my short four months, I have fallen for this great university. I am honored to serve in this role, and I look forward to partnering with our alumni and donors to build a robust culture of philanthropy at A&M-Commerce."
Wyman Williams has served as a development officer at A&M-Commerce since 2010, and as Interim Vice President for Advancement for the past 18 months. Williams has lived in Commerce since he was three years old, and has had the rare opportunity to attend first grade through college in Commerce. He also owned and operated a family business in town. He is a 1969 graduate of East Texas State University and prior to joining senior leadership at A&M-Commerce, Wyman served on its Foundation Board for more than 20 years.
Wyman looks forward to continuing the important work of expanding alumni and donor support for his beloved alma mater. "Keturi is the right person to lead advancement at A&M-Commerce," he said. "I am thrilled to assist her in taking our fundraising enterprise to the next level."