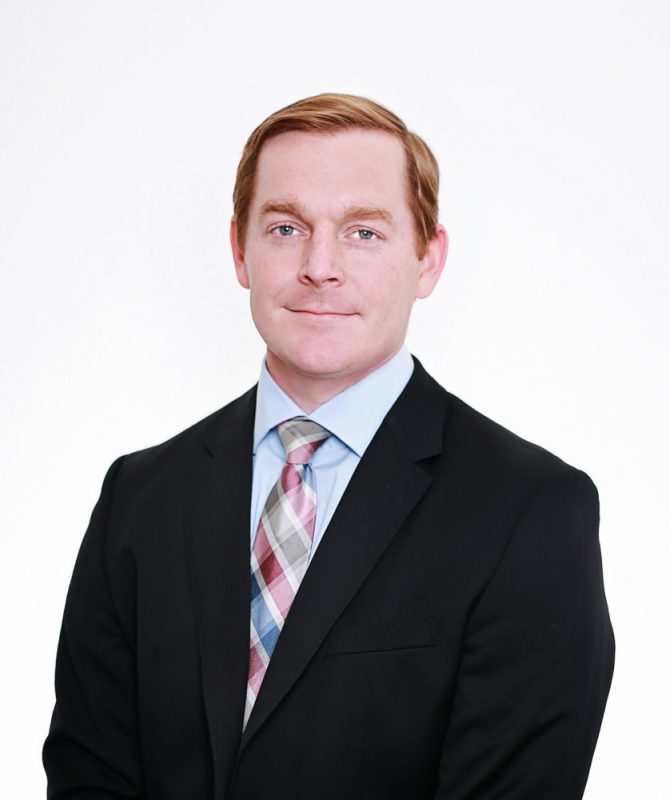 SULPHUR SPRINGS – November 13, 2017 – On the first official day of filing, Assistant District Attorney Clay Harrison filed to run for County Court at Law Judge with the Republican Party. The position is currently held by Judge Amy Smith, who will retire when her term expires in December 2018.
Harrison, a life-long resident of Hopkins County, graduated from Sulphur Springs High School and attended The University of Texas at Austin where he was a Group Commander in the University's Air Force ROTC program. After graduating from college, he was commissioned as a Second Lieutenant in the U.S. Air Force at age 20. He then attended Baylor University's law school on a full academic scholarship.
After taking the bar exam, Harrison joined the Air Force Judge Advocate General (JAG) Corps and served as a military attorney at Moody Air Force Base in Valdosta, Georgia. For two years, he practiced a variety of law on behalf of U.S. service members including wills, probate, family law, and civil law.
Harrison was later assigned to Kadena Air Base in Okinawa, Japan, where he served as the Chief of Military Justice for one of the Air Force's largest overseas bases. He supervised a team of attorneys, paralegals, and clerks and oversaw criminal cases for the 7,500 member base. He prosecuted numerous criminal cases involving child pornography, sexual assault, drugs, and theft.
In 2010, he was deployed to the tropical island of Mindanao in the Southern Philippines in support of counterinsurgency operations against the Abu Sayyaf ("Bearer of the Sword") terror group. The Abu Sayyaf organization made its reputation as a particularly violent jihadist threat, specializing in kidnapping for ransom operations. As the lone attorney for a joint special operations unit of Navy SEALs, Army Special Forces, and other combat soldiers, he advised military commanders on the law of war and rules of engagement. He also directed an intelligence program that rewarded local civilians for providing information on high value enemy targets.
He separated honorably from the Air Force in 2012 in order to return home to Texas. After prosecuting criminal cases in Tyler, he returned to his home town in 2014 and joined Will Ramsay's team at the District Attorney's office in October 2014. Since then, he has tried 28 fully litigated cases to the jury or to the court, written 13 appeals, and had several notable jury trials.
In November 2015, he tried Mark Covington, a captain in the Aryan Circle according to gang experts, for witness tampering. Covington received a life sentence from a jury.
In January 2016, he tried Stanton Yates as the leader of a home burglary ring that spread across Hopkins County. Yates received a life sentence from a jury.
In March 2016, he tried Hunter Dixon for Continuous Sexual Abuse of a Child. After initially pleading Not Guilty, Dixon changed his plea during trial to guilty and agreed to 40 years in prison without parole.
Also in March 2016, Harrison tried Scott Shine for Engaging in Organized Crime. Texas DPS Narcotics officers dubbed Shine "the biggest meth dealer in Franklin County." Shine was sentenced to life in prison by a jury.
In December 2016, Harrison worked closely with law enforcement to secure guilty pleas from Dustin Garcia, Christopher Chambers, and several other members of an organized ATV theft ring. Garcia received a 28 year sentence and Chambers received 15 years. Due to aggravated parole rules, both leaders will have to serve half of their sentences before being eligible for parole.
Also in December 2016, Harrison tried Daniel Arnold of Franklin County for shaving the heads of his two children while a CPS investigation was pending into methamphetamine use. Arnold was sentenced by Judge Eddie Northcutt to the maximum of 10 years in prison.
In June 2017, Harrison tried professional swindler Chad Cappiello for a contracting remodel scam in Hopkins County. Mr. Cappiello was convicted by a jury and sentenced to the maximum of 2 years in state jail by Judge Northcutt.
Last week, Harrison prosecuted Dana Gandy for felony theft. She was convicted by a Hopkins County jury in 13.5 minutes. Sentencing will take place on November 28.
Harrison has published two books, including The Stubborn Texan, which is a conservative defense of the U.S. Constitution.
Outside of work, Harrison and his wife lead the Crossover young adult ministry at The Way Bible Church, are active in Crossfit, and are the proud parents of a 7 month old girl. Harrison is the son of Dr. Juan and Mrs. Sheri Harrison, both career educators, and the grandson of Jim Weeks and the late Darlene Weeks. His wife Tara is the daughter of Mike and Sandra Gibby, and the granddaughter of Jerry Don and Peggy Goldsmith of Birthright.
Contact: Clay Harrison 903-243-3118
Email: [email protected]