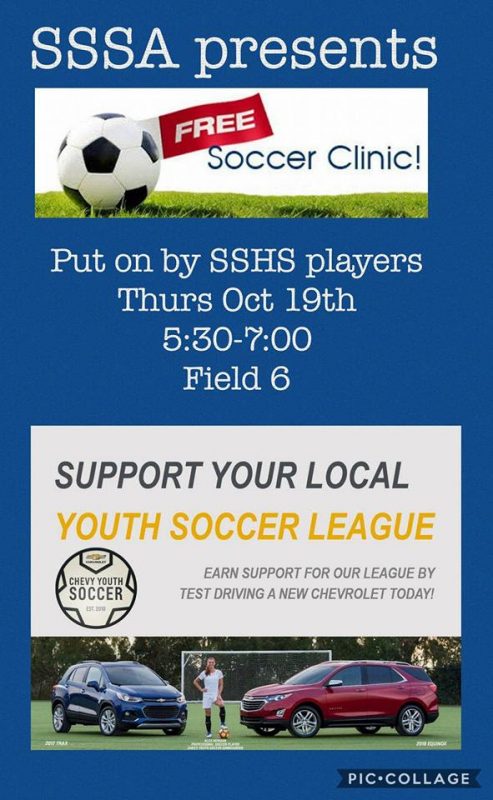 A free Soccer Clinic will be presented by the Sulphur Springs High School Wildcat and Lady Cats Soccer Program for Sulphur Springs Soccer Association registered players U6 – U19. The event is Thursday, October 19th from 5:30-7:00 at Sulphur Springs Soccer Park, Field 6.
Participants are asked to bring a ball, soccer equipment, water and sunscreen. The clinic will focus on touch, dribbling, turns and change of direction with the ball, shooting, passing, all the basics, small sided games and some basic tactical coaching.
Parents can do a Jay Hodge Chevy test drive fundraiser while the kids are at the clinic. Free Chevy Soccer t-shirt will be available on a first come first served basis.