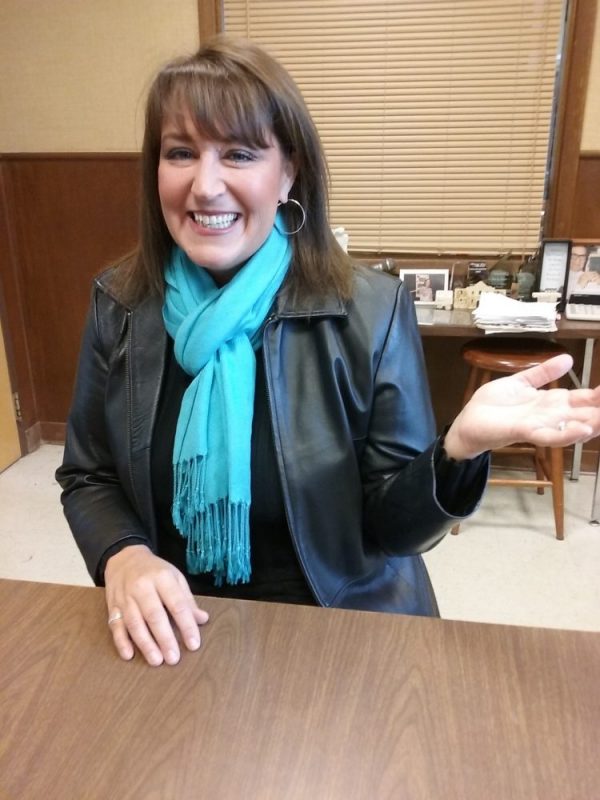 Meredith Caddell, Executive Director of the Hopkins County Healthcare Foundation, continues the series of fundraisers for the Lights of Life Campaign, which will culminate at the Gala on January 27, 2018. Already, the Lights of Life Style Show and a Sip'n See Historic Tour have brought in donations for purchase of needed equipment for the local hospital.  The next event is the Quarter Auction to be held at the Civic Center at 6pm on the evening of Thursday November 2, 2017. Tickets to attend are $10 each from local merchants and at the door for your Bidder Paddle. Also bring a roll or two of quarters, because that's how you bid on the wonderful prizes in the auction. Additionally, there will be shopping opportunities in fashion, decor and more at more than two dozen vendor booths. A Soup Buffet will be offered along with wine by the glass. Below is your invitation to to the Quarter Auction from Meredith!
We are so excited to invite you to the Lights of Life Quarter Auction. I would like to encourage you to make plans to attend and please invite your friends. Thursday, November 2nd at 6:00 at the Civic Center
Here is how it works:
Local Retail & Direct Sales Vendors have donated nice items for auction AND they will have booths set up for shopping after the auction. Some vendors have donated multiple items.
We present each item for auction. If you want to bid, you raise your paddle (or 2) and place the required bid on the table (1, 2, 3 or 4 quarters…based on the value of the item.)
We will draw a number from the hopper. If you bid on the item & your number is drawn, you win that item!!!
We will also have a soup buffet for a $5 donation and we will also be selling wine by the glass! This is a perfect night for a big group of friends to hang out & have a very fun night!
Here is the list of vendors we have that are currently selling tickets. ($10 each)
Avon-Patsy Cowan-903-243-5216
Gourmet Kitchen & Company-213 Main
Herbalife-Wendi Armstrong-Snap Fitness
Juice Plus-Candace Ashmore
Lou Nell's-122 Lee
Marlene's Sass & Class-212 Main
Merle Norman-212 Davis Street
Pampered Chef-Katie Joslin
Revital U Coffee-Morgan Vail-903-348-2050
Rodan & Fields-Jeana [email protected]
Scentsy-Brittany Russel- 903-335-7073
Simply Spoiled-208 Main Street
Sister Babyz-135 Gilmer
Thirty-One Bags- Sara [email protected]
Young Living Essential Oils-Jessica Conley-903-285-4943
You may also purchase tickets at the Foundation office located inside near the hospital gift shop.  With  questions, you may call the Hopkins County Healthcare Foundation office at 903-438-4799.