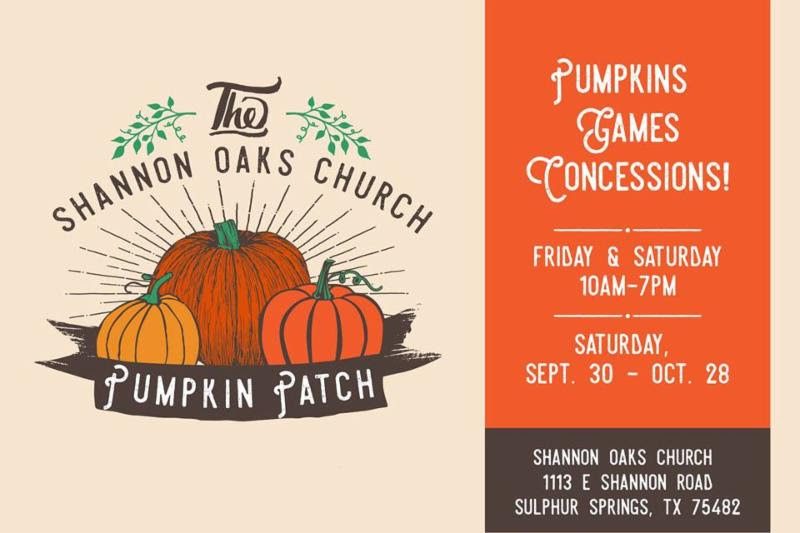 The Shannon Oaks Church Pumpkin Patch opened this past weekend on Sept. 30th, 2017, and will be open Fridays and Saturdays from 10:00 am to 7:00 pm until October 28th.
The pumpkin patch will house a special "Pumpkin park" which includes fun activities for the whole family such as face painting, games, pumpkin bowling, mazes paintball, and more.
This event is open to the public, and admission is $5 for everyone over the age of 2. There will be pumpkins of all sizes and colors, including gourds, and squash for sale. You can purchase them with or without the $5 admission fee to the pumpkin park.
For more details on the pumpkin patch click here.