Wildcats Offensive Coordinator Matt Young compared Friday night's Pine Tree game at the Prim to a roller coaster ride. Despite a low production first half, Coach Young said the offense found their identity in the first half. He said they changed some pass protections for the second half. Coach Young said Pine Tree also adjusted their defensive front and he said the Wildcats took advantage of that to drive the ball down their throat.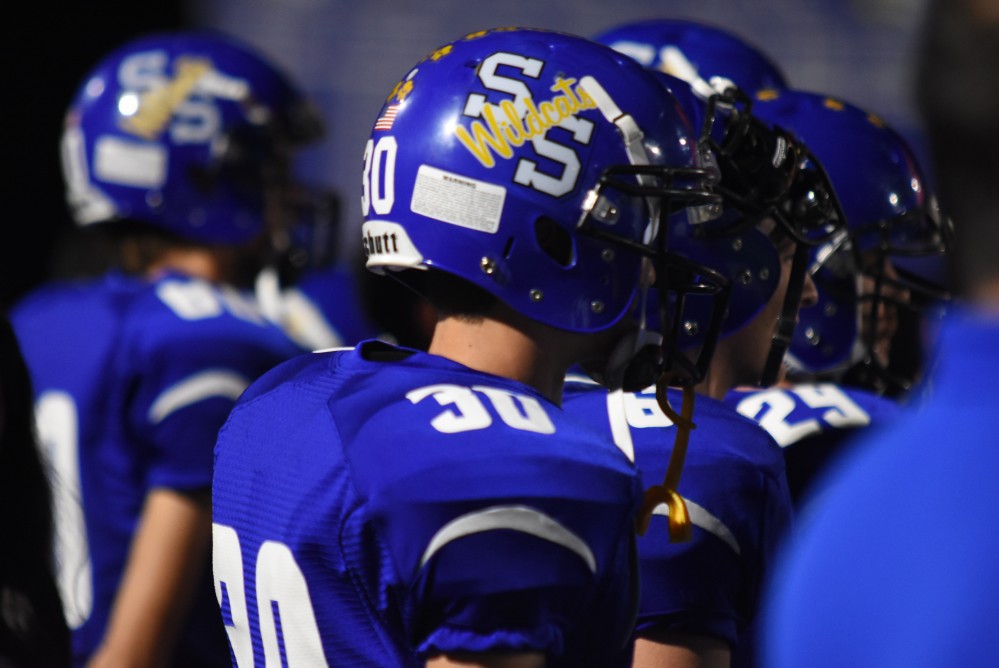 He said the Pirates immediately switch back. Coach Young said three straight unusual turnovers hurt the Wildcats in the second half. He said a tipped ball led to an interception, a running back had the ball kicked out of his hands by a man on the ground and there was a dropped snap, which hardly ever happens. Coach Young was most impressed that the Wildcats rallied from two touchdowns down, not once but twice. He praised the offensive line play of center Ian Blanch, new tackle Jaxon Chaney and guard Ethan Rogers, running backs Lawrence Worth, Searn Rodgers and Cor'Tavius Pruitt and receivers Landry Tyson, Simeon Taylor, Austin Dodd and D'Corian Young. Discussing Friday night's opponent Marshall, Coach Young called them fast, athletic and extremely multiple.
He said on defense, no one player jumps out for them but he added all eleven players are good. He said the Wildcats would have their hand full Friday night.