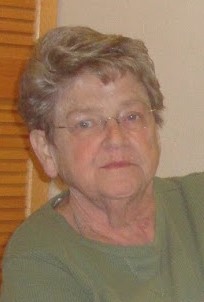 Jan Lanagan, age 76, of Winnsboro passed away Tuesday, October 10, 2017 in Winnsboro, Texas. She was born on November 17, 1940 in Dallas to the late Marrion and Kitty Beth Ledbetter. She was a member of St. Francis Episcopal Church in Winnsboro. She retired in 2010 after working in the healthcare industry for many years.
She was preceded in death by her husband of 58 years, Dick Lanagan and her parents.
She is survived by daughters and sons in law, Allison & Terry Wilson, Leslie and Mark Cook, son and daughter in law, Blake and Kim Lanagan. Sister Marrion Carden and brother Wesley Ledbetter, 9 grandchildren, Victoria Marshall, Lauren Mergerson, Anna Wilson, Katie Foster, Morgan Cook, Zack Lanagan, Jamie Lanagan-Allen, Michael Lanagan, and Noah Lanagan, 5 great grandchildren, and many nieces nephews and a host of friends.
Visitation will be held Saturday, October 14, 2017 at 1:00 PM followed by a Celebration of Life at 2:00 PM held at the Beaty Funeral Home Chapel, 816 West Broadway, Winnsboro, Texas, with Father Gary Hill conducting. Memorials may be directed to the St. Francis Church Scholarship Fund.