According to Michael Bowen, Ag Instructor and FFA Sponsor, the Como Pickton FFA teams competed at the State Fair of Texas Agricultural Mechanics Show. The students also donated a shop-built BBQ Smoker to be auctioned at the Help-a-Child Benefit on October 21 in the Civic Center arena.
Here is their report.
Specialty Equipment Trailer – 2nd in class exhibited by Parker Cummings and Daniel Galvan
Portable Milking Parlor – 1st in class exhibited by Cameron Matthews, River Thomas and Breanna Bowen
New to the State Fair of Texas Ag Mechanics Contest is the Premier Exhibitor Sweepstakes contest. In is competition, contestants take a written exam. The top scores on the test advance to the second round. In this round of competition the students perform an agricultural mechanics skill and make a presentation about their project to a panel of judges. Tyler Osborne and Breanna Bowen represented the CP FFA in this contest. Both advanced to the second round with Breanna earning fourth place honors.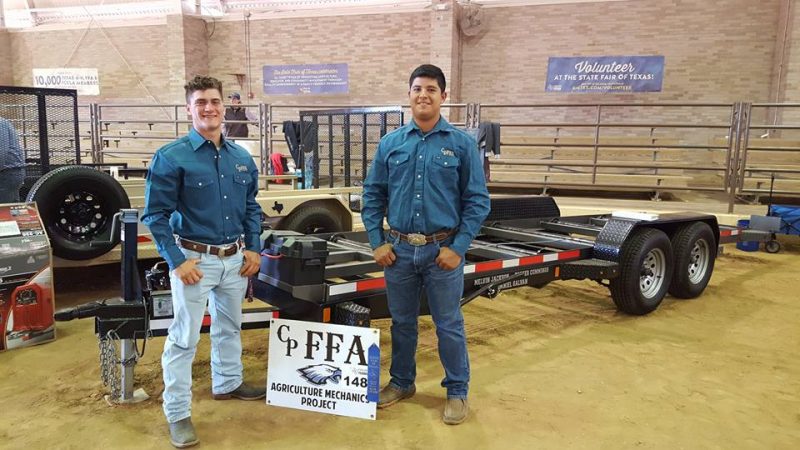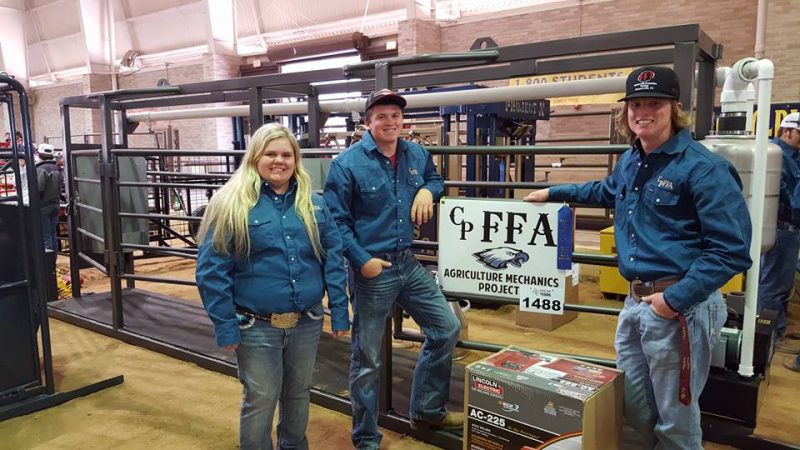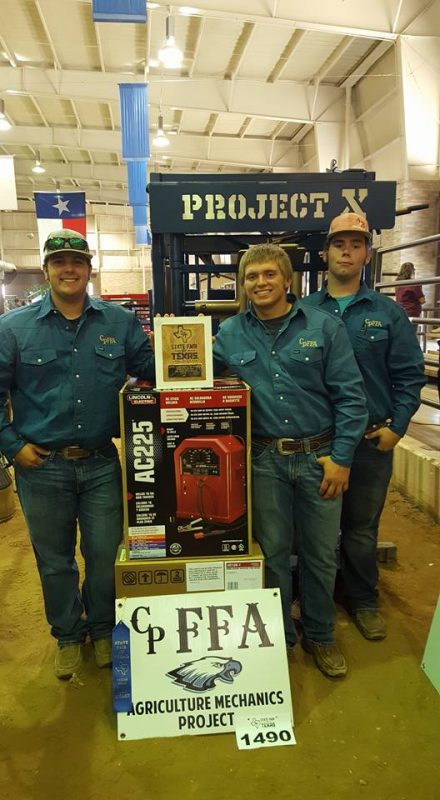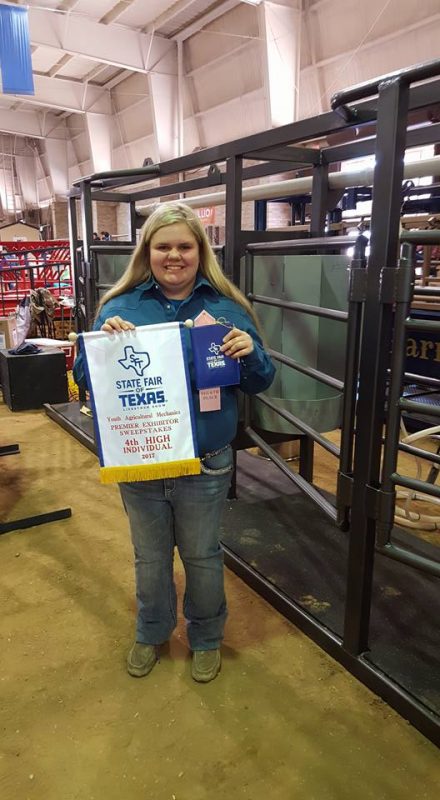 The CP FFA built this smoker for the Help-A-Child Ag Mech Project Show and have donated it to the auction. The show starts at 10:00 am on Saturday, Oct 21 at the Hopkins County Civic Center. The awards for the Help-a-Child Contests will be at 12:15 pm followed by the auction. Come out and join the CP FFA in supporting a great cause.
There will be a total of 11 projects in the show and auction from the students of the CP FFA, SkillsUSA and the FCCLA.
CP FFA Members and the Como-Pickton CISD Administration Team will be cooking in the Help-A-Child Chili Cook-off.
CP FFA = Eagle Pride 24/7