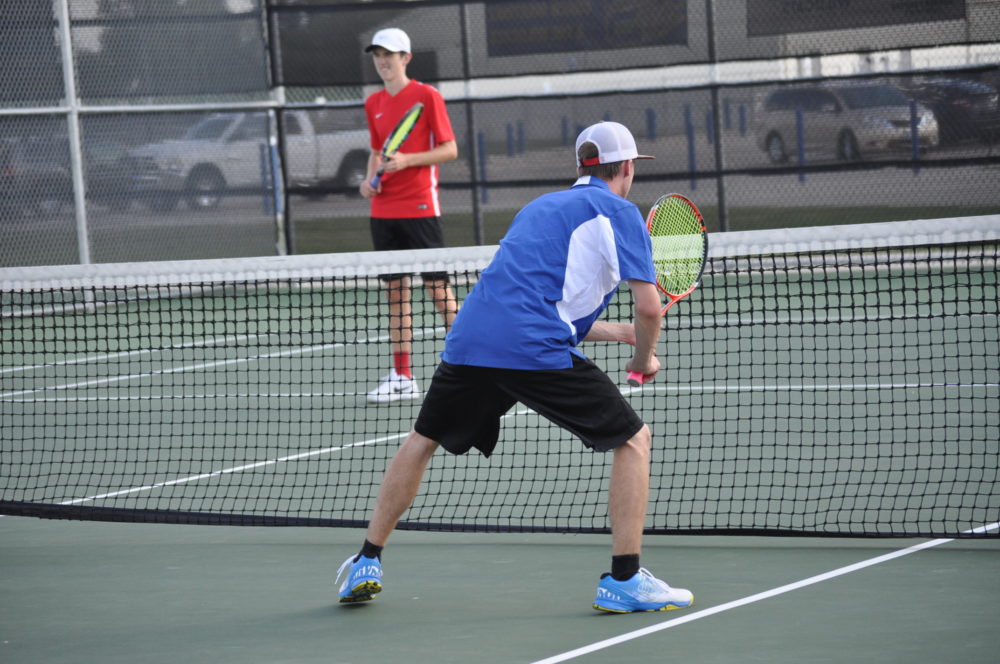 The Wildcats' team tennis squad saw their playoff hopes dim as they lost a district match to Mt. Pleasant, 11-8 Tuesday at the Wildcat Tennis Complex. The Wildcats picked up only one victory in six girls singles and three girls doubles matches. Senior Jazzmin Cruz took her girls singles match, 6-2, 6-3. The Wildcats also took the only mixed doubles match played as once again the team of Heather Harris and Aaron Lucas were awesome in a 6-0, 6-0 win. Wildcats boys claimed two out of three matches in doubles and four out of six matches in singles.
The doubles team of Alex Benitez and Jonah Kirkpatrick won 7-6, 6-1. The doubles team of Chase Crouch and Blaine Flemens dropped a first set, 1-6 but then rallied to win set two, 6-1 and a tiebreaker, 10-3. Benitez also won his singles match, 6-2, 7-5. Flemens won, 6-1, 6-2. Lucas took a 6-3, 6-4 win. Crouch was victorious, 6-3, 7-5.
With the loss, the Wildcats slip to 1-3 in district play. They still have district matches at Greenville next Tuesday and then they host Pine Tree at the Wildcat Tennis Complex on October 10.