It has been a few months since my last Miller Grove News Column and so much that has happened this summer that I don't quite know where to start.  The most amazing thing that has occurred is the cooler than normal temperatures for August and September and the rains we received along the way.  The weather made for a great gardening year.  I have planted a few things for fall and of course my okra is still producing like crazy.
My condolences go out to several families with ties to the community that have lost loved ones.  Bobbie Ruth (Garrett) Woodard and Ava Jean (Taylor) Birmingham both passed away in August.  Both attended school at Miller Grove.  Bobbie and husband Lewis worked at the MG water supply for many years.  Bobbie was buried at Clifton Cemetery while Ava Jean was buried at Greenview.
Miller Grove School system was saddened when, earlier this week, they learned of Mrs. Susan Erwin's passing.  She was the secondary science teacher and also helped with robotics.  She had been employed with the school for about 3 years after retirement from another district.  No funeral services were scheduled.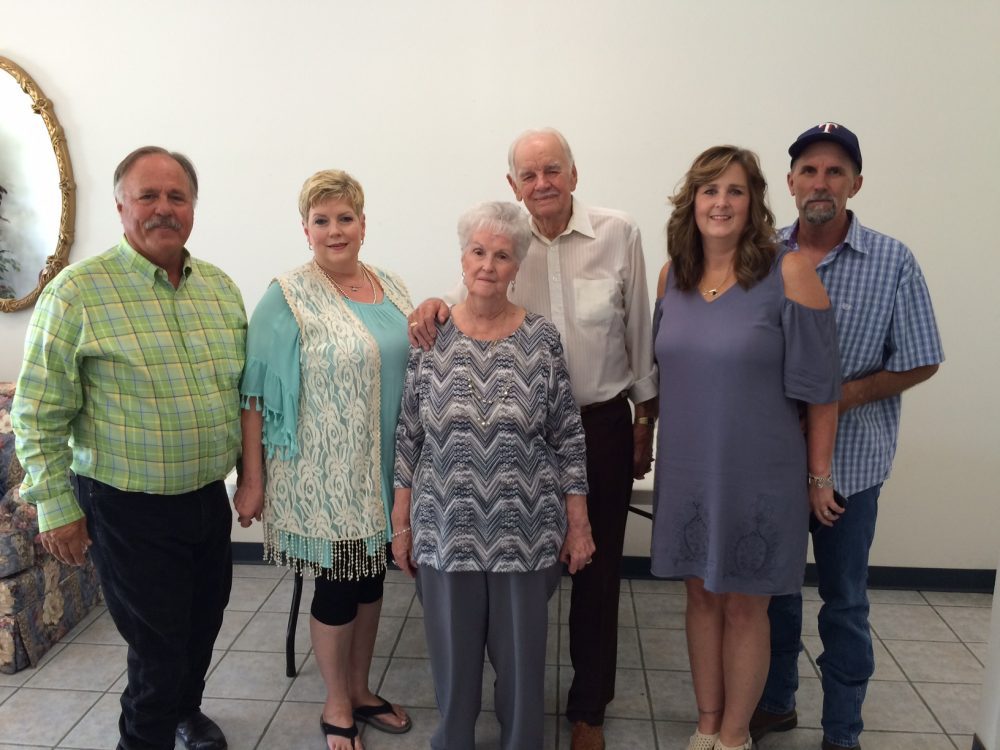 Happy Birthday last week to Alvis Gilbert who turned 90 years young.  I was privileged to be invited to Alvis' birthday celebration at County Line Baptist Church this past weekend.  The church's family life center was packed to the brim with family, friends, and church members who were there to share in Alvis' milestone birthday.  If any of you know Alvis you know that he is always in a good mood and is always ready to help a friend.  I'm sure that is why so many folks came out to help him and his family celebrate.  The family life center was decorated with pictures from throughout Alvis' life.  They also had a Mexican lunch catered for everyone, including dessert.  This summer he and wife, Eddyrene, were married 61 years.  And, to be quite honest, I don't think Alvis is going to slow down any just because he turned 90.  He's already talking about his 100th birthday!
Congratulations to Yan and Elyse Heijligers who delivered their new baby last month.  Little Leo and parents seem to be doing well.  I know Leon and Inge Heijligers are proud grandparents!
Meet the Teacher in August was a huge success this year.  I was able to make it from one end of the campus to the other visiting with parents and teachers.  The halls were full of families and we had a great showing of people.  All of the teachers' rooms were in order and parents brought their students to drop off supplies for the first day.  John Derek Wilbur smoked the brisket for the PTO to serve BBQ sandwiches to families that night and I'll have to say it was a great meal!
Everyone is hoping for a big turn-out of folks for Miller Grove PTO's second annual Glow Run.  It's not too late to register.  This year the run/walk will be held at Coleman Park on Saturday, Sept. 16, in Sulphur Springs.  A "Kids Run" will start at 6:30 pm with an entry fee of $5 while the adult run/walk will begin at 7:00 pm with a $30 entry fee.  Remember that all donations and entry fees will go toward Miller Grove PTO and the various projects they host each year for the school students and faculty.  Food will be provided by Miller Grove Volunteer Fire Department.
Speaking of the fire department, please come out and support Miller Grove Volunteer Fire Department for a BBQ dinner on Sunday, Sept. 17.  The volunteers will begin serving lunch at 12:30 pm at the station located at 7207 FM 275 South.  Take this opportunity to see and thank all of the men and women who have worked so hard to keep our fire department up and going.  And, while you are there, don't forget to take a tour of the facilities if you have never done so.  These guys are doing a great job and need our support.
My thoughts and prayers have been with all of the hurricane victims these past few weeks.  I have some cousins that live in and around Houston and, after such a great loss, they all seem to be doing fine.
Luke Stripling, former MG graduate (and a good friend of mine), has resided in Dickinson (near Houston) for about 30 years now.  I was told by his niece that his home was probably a total loss but thankfully, he is fine.  He is staying with his son in Kima, TX since his rescue by boat during hurricane Harvey.  Luke, who will be celebrating his 90th birthday in October, lost his wife Madilyn back in May of this year.  His spirits are good but rather than rebuild he may sell his property and move closer to one of his children.
Hurricane Irma has also caused much devastation in Georgia and Florida.  Working at Farmers Electric, I know that we have sent some linemen to that area to help other electric coops rebuild electric lines.  Please keep those folks as well as our linemen in your prayers.
Since I have mentioned Farmers Electric, those of you who are on their electric lines, please take time to come out to their annual meeting on Saturday, Sept. 30, at Hopkins County Civic Center.  The last couple of years the meeting has been held at Rockwall but this year it will be close to home in Sulphur Springs.  There will be free give-a-ways and drawings for prizes for kids and adults alike.
As you travel the highways and byways, don't forget that all roads lead home and back to Miller Grove.  Please send me any newsworthy information.  My e-mail address is [email protected]