By Savannah Owens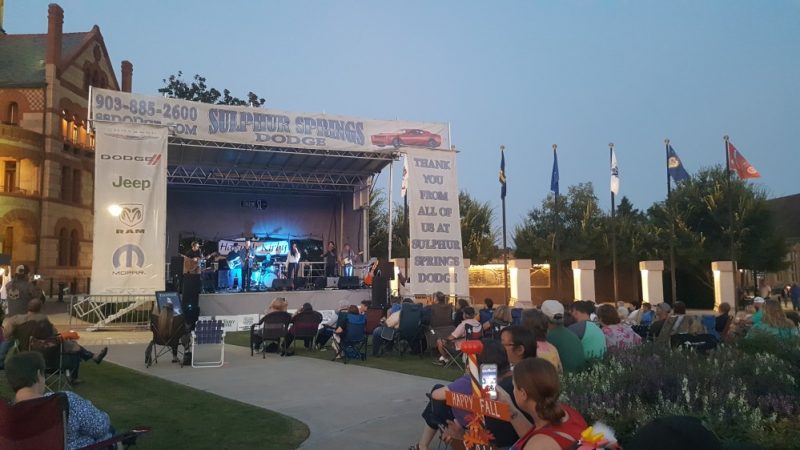 Cheers echoed around the square as Hannah Kirby performed at the Saturday night marktet. Approximately 300 people had shown up and the number continued to grow throughout the night. Families were dancing, playing catch and having a great time.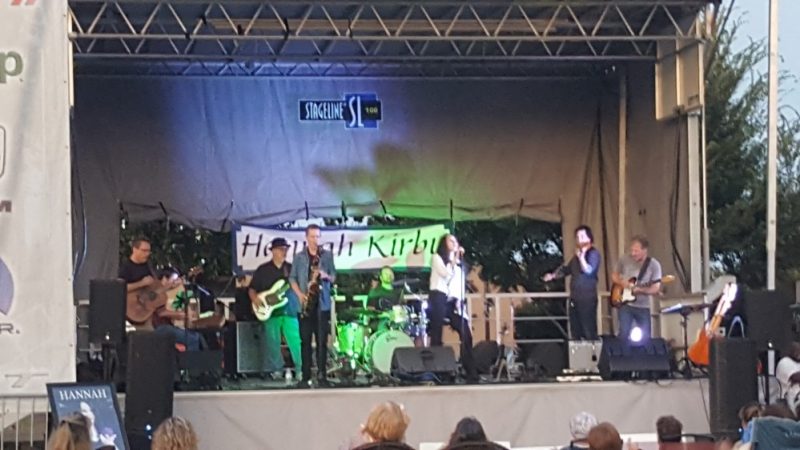 Kirby performed classic songs such as "Heard it though the Grapevine", "The Chains" by Fleetwood Mac, "I won't Back Down" by Tom Petty and The Heartbreakers,  and "Chain of Fools" By Aretha Franklin. The crowd was loving every song, and clapped and cheered after every one. Kirby's songs have a strong beat that is unique to her performances and the way she can belt out some of the high notes it's no wonder she was a contestant on the voice! She was an amazing performer! From her style of singing she is almost like a young Aretha Franklin! Kirby had a booth up and sold merchandise such as T-shirts and CDS. To Follow Kirby's music find her on facebook or visit her website.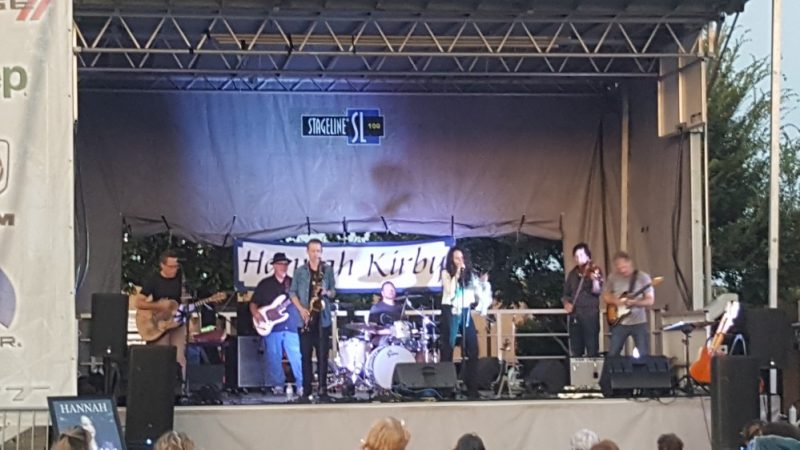 Vendors sold tacos, burritos, quesadillas, iced coffee, lemonade, and canned produce. Merchants had booths up selling paintings, T-shirts, wooden pens, knitted hats and gloves,  bracelets, and many other specialty items. The Saturday nights on the square are becoming an event you don't want to miss! Click here to see what groups are performing next!