COMMERCE, TX—Dr. Maria Lamarque, associate professor of Literature and Languages, was the faculty selected for the International Research Faculty Award in the College of Humanities Social Sciences and Arts at Texas A&M University-Commerce.
She has been a champion and campus leader for the importance of a global education since she started her career at A&M-Commerce in 2005.  As a Distinguished Global Fellow, she supports the university's goals to foster global engagement in students by participating in global events, training, conferences, and more.
"As educators, it is germane to embrace a strong commitment to multiculturalism not only in research and teaching but as a philosophy of life," said Lamarque.
Dr. Lamarque has published scholarly work in contemporary Latin American literature, modern Portuguese literature, post-Spanish Civil War literature, children's literature written in Spanish and Portuguese, and film. She specializes in semiotics, the study of signs and symbols, within the field of comparative cultural studies.
Dr. Lamarque has also published thirty-six articles in peer-reviewed journals in English and Spanish, and three of her thirty-six articles have been invited for translation in several journals, including International Research in Children's Literature (Scotland), Revista Cronopios (Colombia), and Cuadernos de Literatura Infantil y Juvenil (Spain).
Her book, "Postmodern Spaces in Latin American Contemporary Literature: Dystopia and Heterotopia," was recently invited to be presented at La Casa de la Literatura in Lima, Peru. She has signed a contract with McFarland Publishers for her book, "Cinderella as a Socio-Ethical Product" which is due out in 2018.
Dr. Lamarque has taught abroad in Portuguese and Spanish in Brazil and Spain. She is the recipient of several external and internal research grants and has collaborated with colleagues in federally funded grants at the university.
She has presented her research in more than thirty-five international conferences throughout 12 countries. This summer, alongside a graduate student, she presented her research on "Cinderella as a Socio-Ethical Text" at the University of Bedfordshire in England, at a specialized international conference on Cinderella around the world, and at the XVIII International Conference on Hispanic Literature in Galicia, Spain.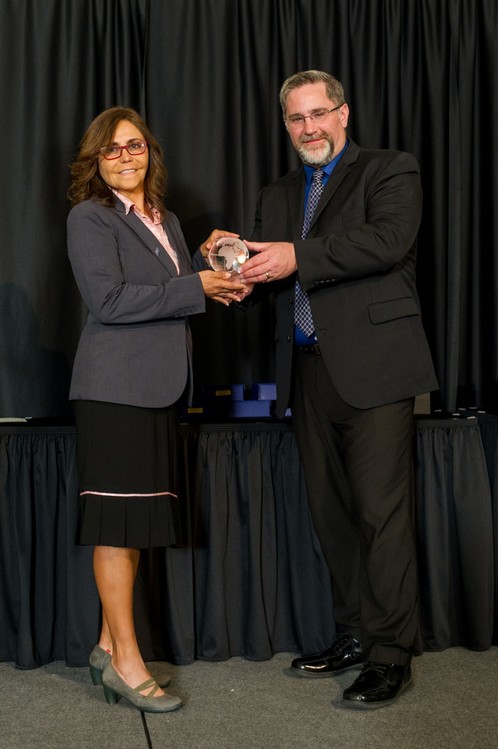 About Texas A&M University-Commerce: Founded in 1889, Texas A&M University-Commerce is a member of The Texas A&M University System.  Located in Northeast Texas, A&M-Commerce is home to more than 12,000 students, four academic colleges, a thriving graduate school, and more than 140 degree programs.  As the region's focal point of higher education, A&M-Commerce offers students facilities ranging from the world-class Keith D. McFarland Science Building and University Planetarium to the Sam Rayburn Student Center, to a fully equipped recreational facility and music hall.  The university also has convenient locations in Corsicana, downtown Dallas, Midlothian, McKinney, Mesquite and Rockwall.
About the A&M System: The Texas A&M University System is one of the largest systems of higher education in the nation, with a budget of $4.2 billion. Through a statewide network of 11 universities and seven state agencies, the Texas A&M System educates more than 150,000 students and makes more than 22 million additional educational contacts through service and outreach programs each year. System-wide, research and development expenditures exceeded $946 million in FY 2015 and helped drive the state's economy.