(For a video tour of work underway at Gerald Prim Stadium, see Channel 18 News for Tuesday, July 18, 2017. It will be posted later this afternoon.)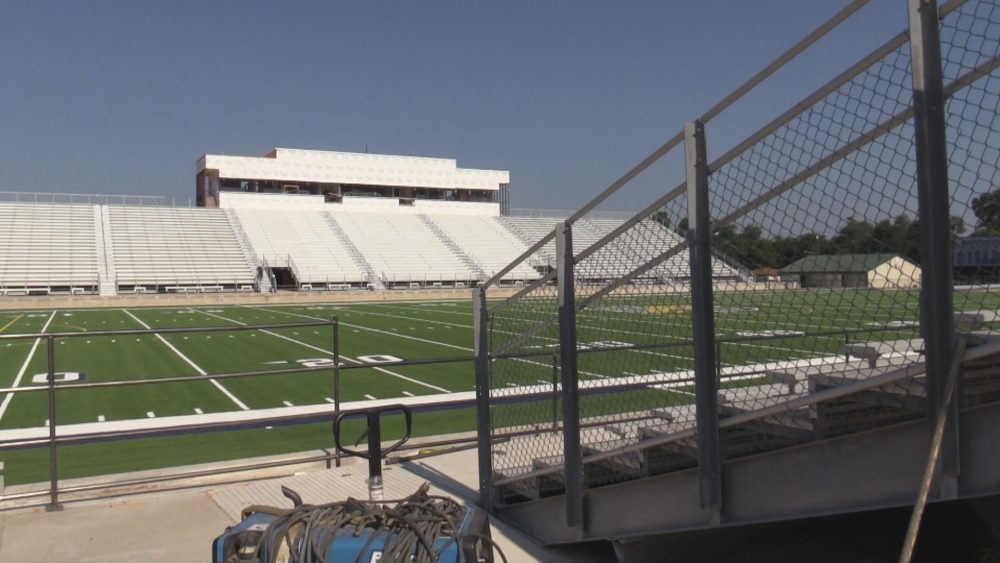 Tuesday morning Sulphur Springs ISD Director of Maintenance Dan Froneberger gave media members a hardhat tour of renovation work going on at Gerald Prim Stadium. The new artificial turf field is finished. The home side bleachers have been built. Some 1500 chair back seats still need to be installed. The press box is being put together. There is work to be completed on new bathrooms.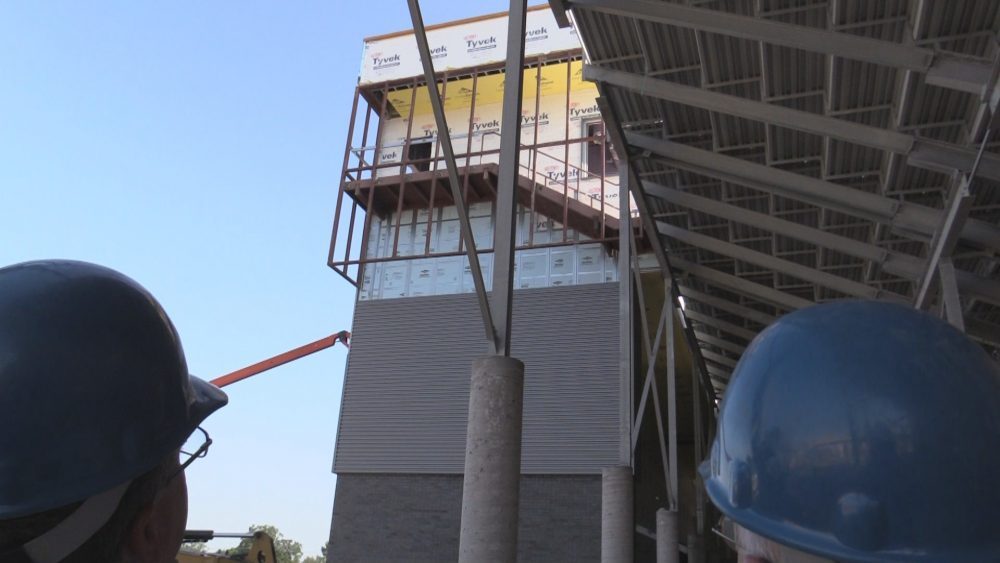 Froneberger's maintenance workers have landscape work to do but some of that is awaiting completion of some of the other construction. Froneberger praised the work of his maintenance crew as well as a crew of cafeteria workers who have been doing lots of painting. Eventually the dressing rooms and some visitor's restrooms will be getting a new color scheme. Plans called for Musco Sports Lighting to show up Tuesday and put up The Prim's four light poles. The lights are ones utilized in the Rio de Janeiro Olympic Games. Musco will also be removing light poles from old Eagle Stadium that will soon become a visitor's parking lot.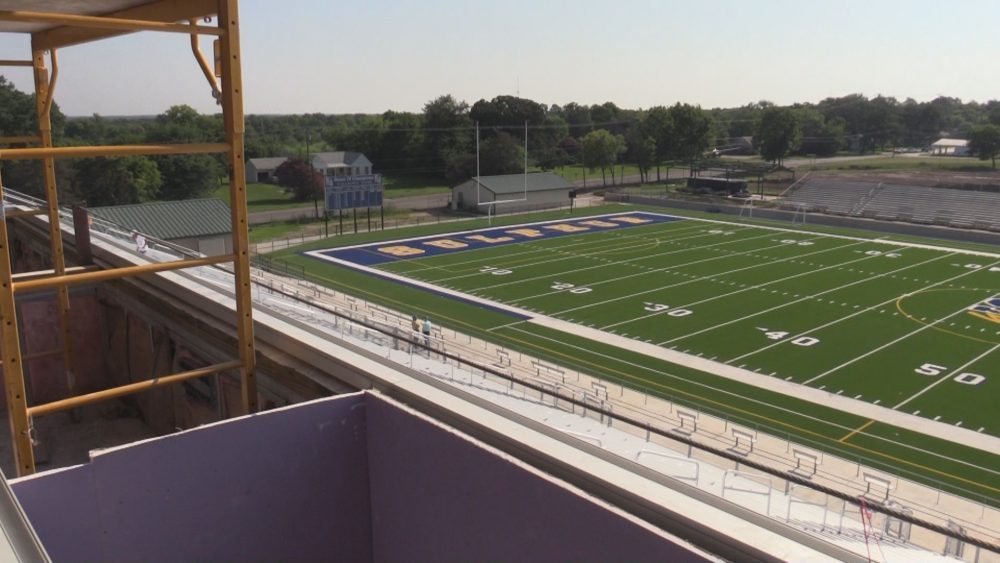 Froneberger says after another couple of weeks of dirt work, the parking lot concrete will be poured and then striped. Plans call for a new entrance on the visitor's side including a red brick ticket booth. Nearby will be plaques honoring the memory of the Old Eagle Stadium baseball field. The stadium's home plate will be located in the new parking lot. There will also be a picnic area on the visitor's side featuring tables made from old stands from Prim Stadium. The old baseball batting cages will be renovated with new skin into a storage area that can house soccer goals, a graduation stage and equipment for field maintenance.