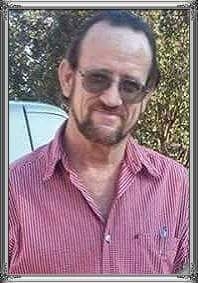 Memorial service for Charles Hodges, age 53, of Sulphur Springs will be held at 11:00 A.M., Friday August 11, 2017 at Emblem Cemetery with Paul Pogue officiating.   Charles passed away on Friday, July 28, 2017, at Trinity Mother Frances Hospital, Tyler, TX.
Charles Adam Hodges was born on September 14, 1963 in Rantoul, IL to Robert Hodges and Barbara Joan "Koontz" Lee.  Charles was a carpenter.
He is survived by his son, Shelby Hodges; Ashley, and grandson, Shevy Hodges, of Sulphur Springs; daughters, Megan Hodges White of Mt. Vernon and Graycie Hodges of Saltillo; Ex-Wife, Edie Watts of Saltillo; stepfather, Hubert Lee of Sulphur Springs.
Charles was preceded in death by his parents and brothers, Roger Hodges and Thomas Hodges; sister-in-law, Angela Hodges.
Arrangements are under the direction of Murray-Orwosky Funeral Home.