As Hopkins County Deputies searched for a wanted person, they found Janet Hanson St Clair, 54, and her boyfriend at the Fisher Street residence. Invited into the house to search for the wanted person, the deputies spied a heart shaped box with a clear lid that revealed the contents of the box.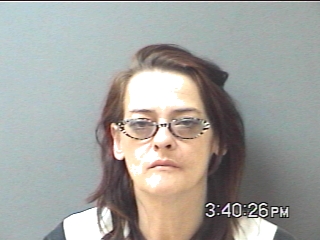 Inside the box were various drug paraphernalia and a small container with black tar like resin believed to be marijuana. The house is within 870 feet of the Sulphur Springs ISD Alternative School.
St Clair is in Hopkins County Jail charged with Possession of a Controlled Substance Penalty Group 2, less than 1-gram in a Drug Free Zone.