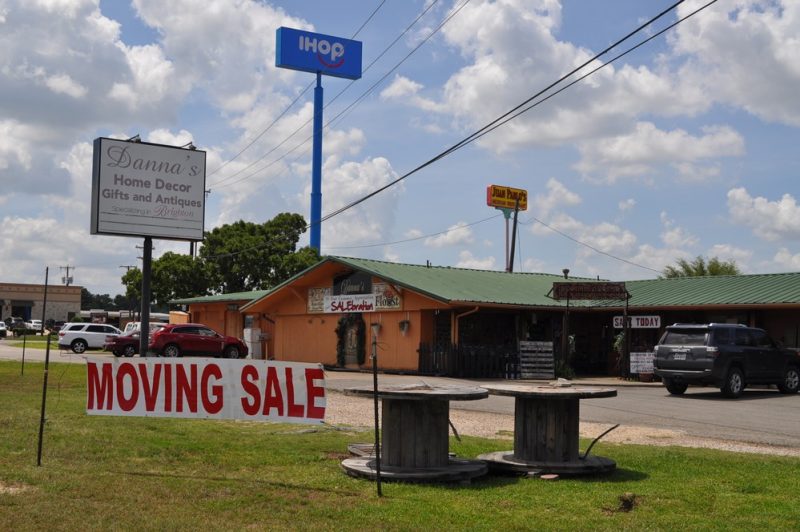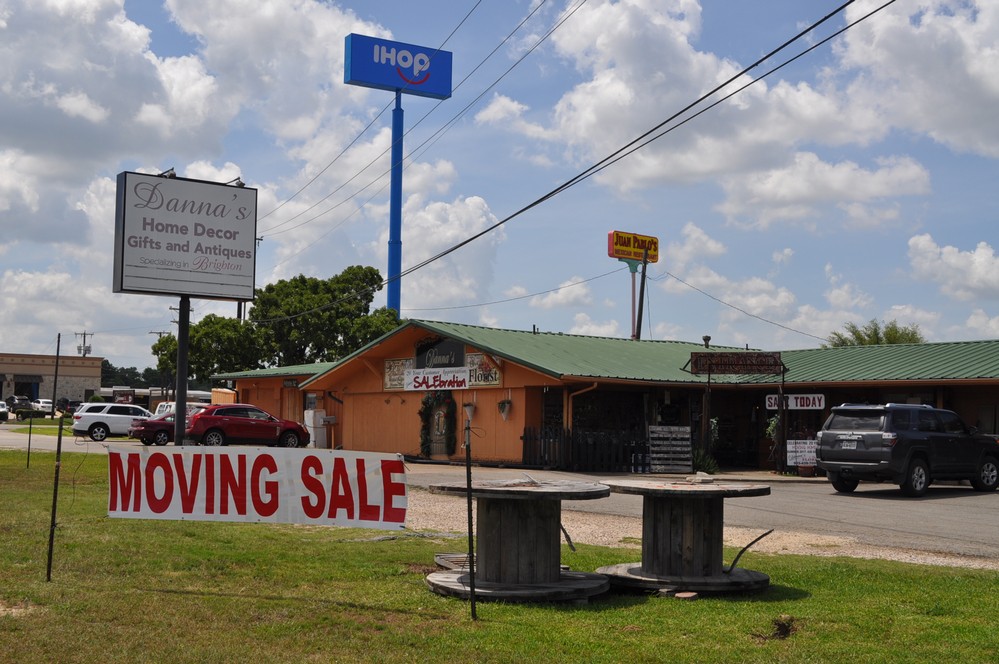 Danna's and The Florist are moving to a new location! Danna's Southern Style and The Florist are celebrating 20 wonderful years of service which all started out in 1997. Danna Bain, and Debbie Allison, a member of Danna's staff and former SSISD teacher, sat down with KSST to talk about the move. Danna first opened her business on Industrial Drive which began because of her love of antiques and gift items and Sulphur Springs was her mother's hometown. Also Sulphur Springs was said to be "The fastest growing little town east of Dallas!"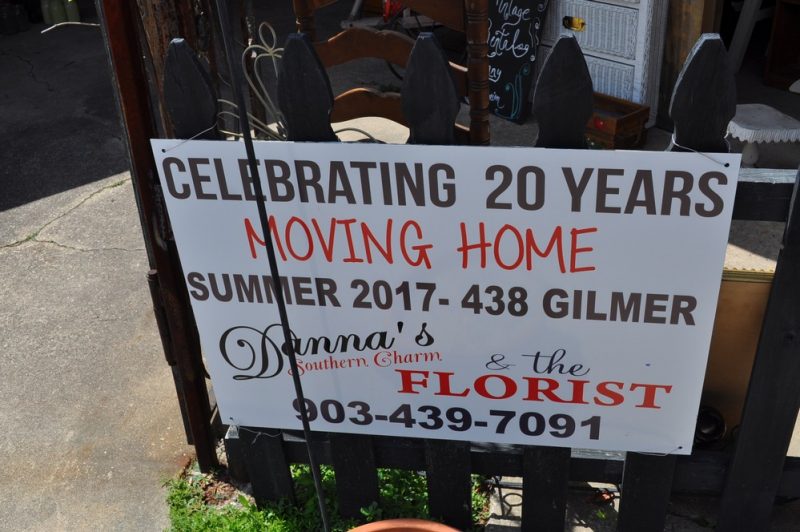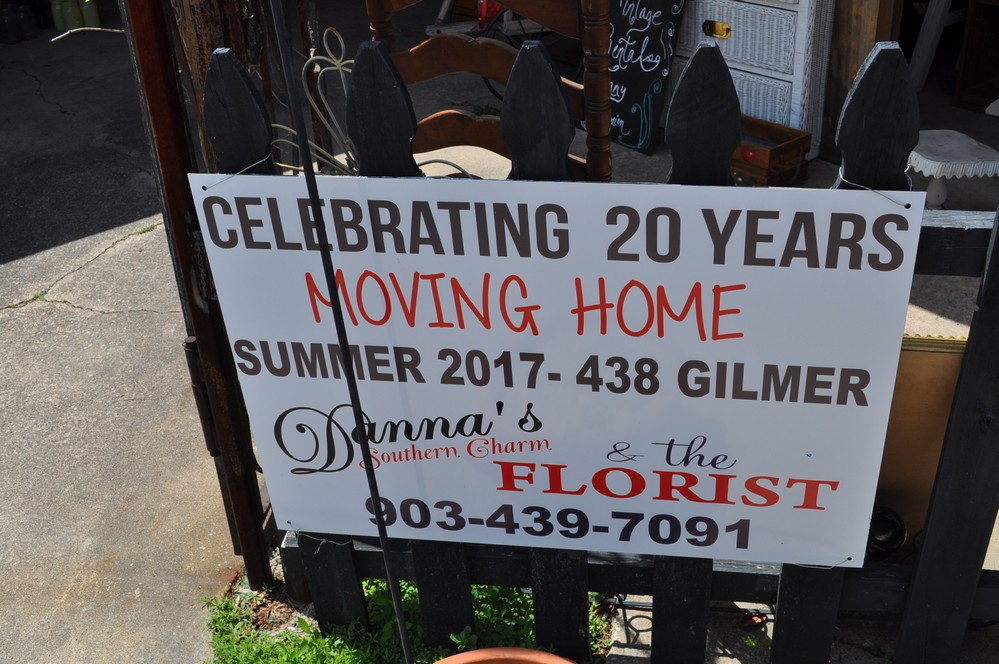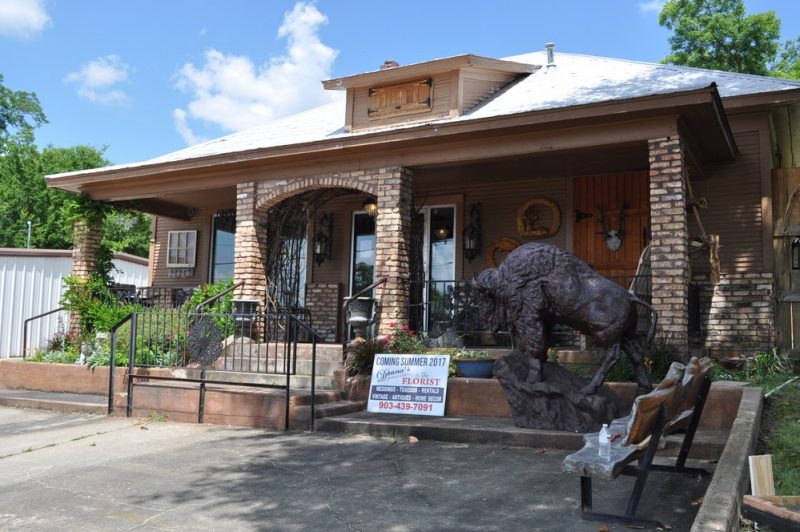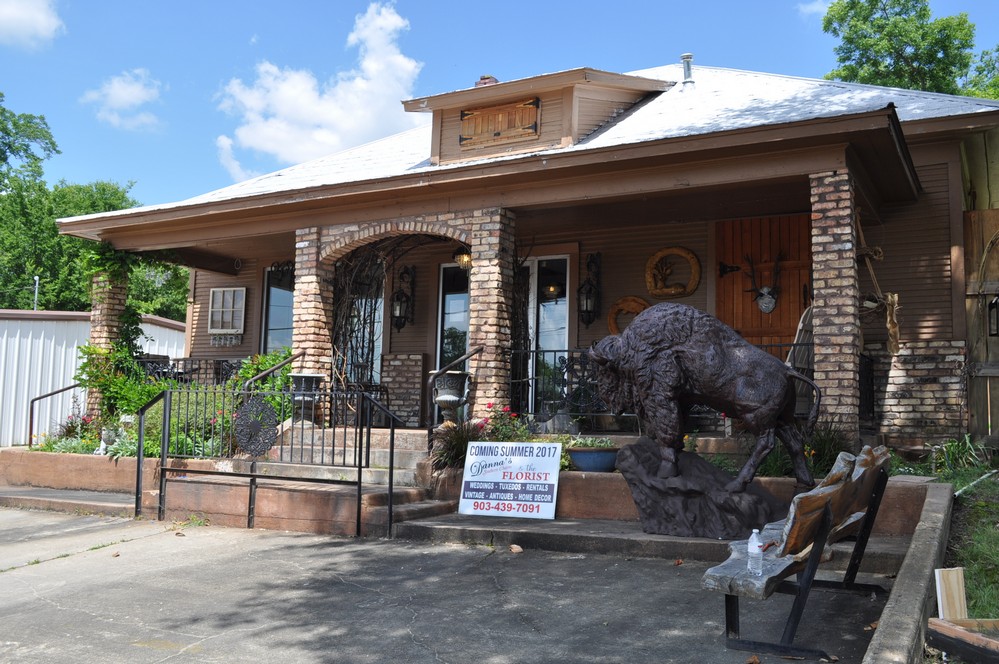 In 2004 she expanded by opening the Florist shop at 438 Gilmer street. In 2011, She moved the Florist to the gift shop location on Industrial Drive to better serve her customers and the community. As the years passed and her businesses continued to grow, she opened "The Event Center" on Gilmer Street. This facility offered space to rent and hold special events as well as allow customers a place to rent items for weddings, showers, parties, etc.
Additionally every Saturday on the square with the Weekly Markets, Customers know to find Danna's tent which will be set up with different displays such as candles and their mud pie dish collections.
With her 27 years of experience in Canton and a love and knowledge of vintage items, Danna embarked on her long time dream of creating the Bi-annual Flea Market Swap Meet to be held at the Hopkins County Civic Center in November and April. With this newest endeavor, Danna expects vendors and friends that she has made to be visiting Sulphur Springs from locations throughout Texas and the United States. It's like a mini Canton. Local vendors can lease or buy a spot to showcase their specialties and interests. Local vendors are encouraged to get creative with their booths by displaying anything from: specialty-knitting, homemade crafts, woodwork, metal work, or even garage sale items. Check with Danna's about renting a booth if you are interested. Danna suggest having a theme for your booth. Her booth will be the Buffalo Girls. Allison stated: "Buffalo stands for strength, lasting over the years, fierceness, fearlessness, and hard work."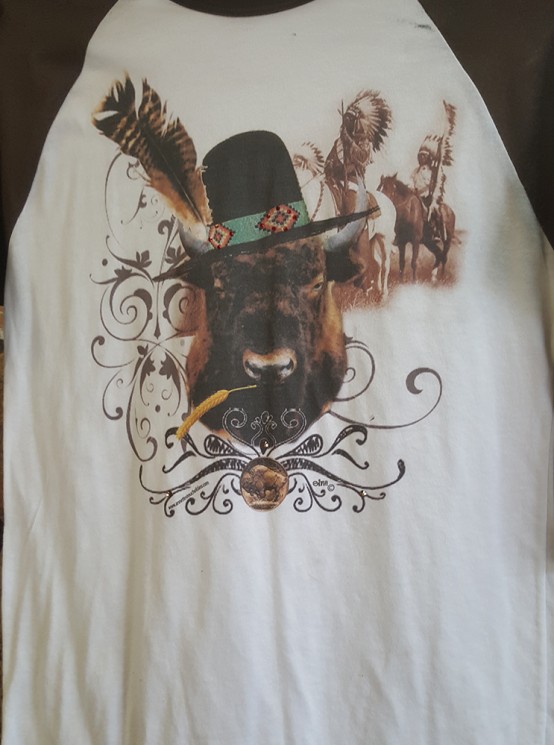 The Buffalo Girls will have matching t-shirts and the creed on the back that Danna's store lives by.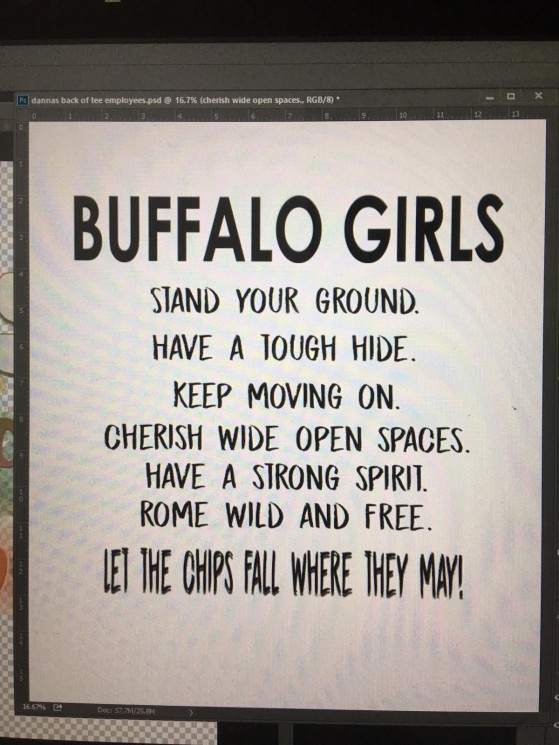 "Buffalo Girls, Stand your ground, have a tough hide, keep moving on, wide open spaces, have a strong spirit, roam wild and free, let the chips fall where they may." The metal buffalo in front of Danna's new store location will also serve as the Flea Market mascot.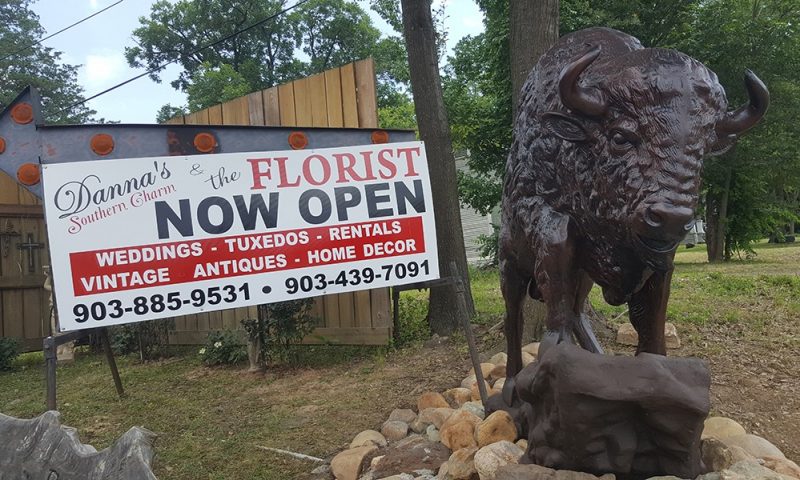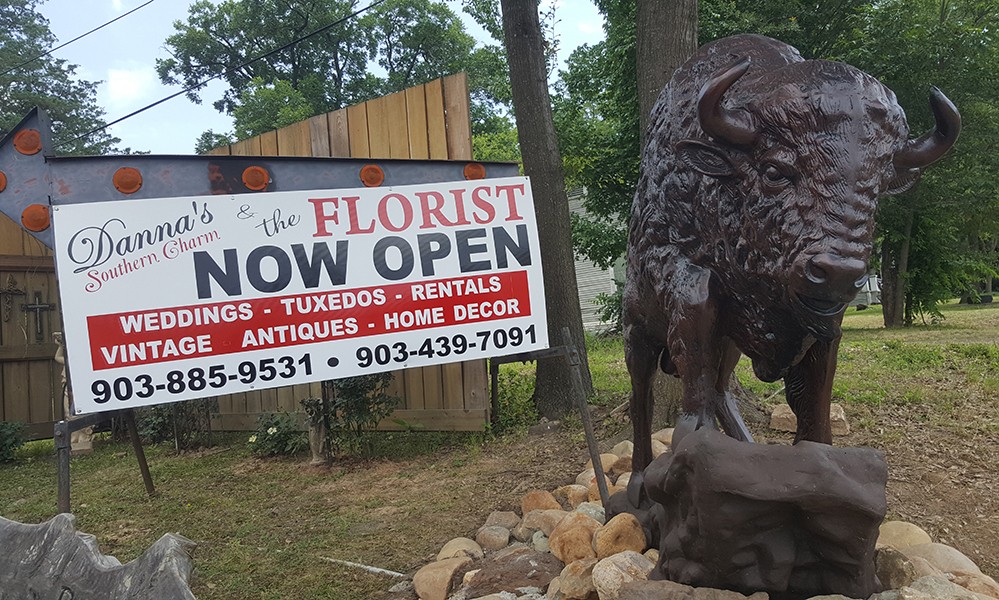 "After much prayer and preparation Danna's is moving back home to 438 Gilmer Street." "[It's] a main artery to the downtown district and "the heartbeat of the city" Danna wants her friends and customers to know that they can still expect that down home atmosphere and now they can find everything they need in one place." Allison said."We'll be keeping our best lines and bringing in new items of vintage quilts and eclectic "junque" because that's where Danna's heart is. We hope that our friends, family, customers, and visitors will find this new location much more acceptable and convenient." Danna's new location will combine the gift shop , florist, and rental center. The Event Center can no longer be rented for events because it now houses everything you might need to rent for special occasions. "Whether it be for a huge wedding or gathering or small intimate dinner, We'll have everything there for you to shop from. We can help you select exactly what you will need to make your day one to remember."
In looking back over the past 20 years "I have so many special memories. The first one that comes to my mind was the time that out store flooded on Industrial Drive. What a mess-and it was crazy! But our friends and customers came to our rescue and continued to shop with us. Also it was a blessing when our customers and visitors became repeat customers and soon became like family." Danna said. " I'm thankful for the patronage of my Sulphur Springs and Canton Customers and the loyalty of my friends. They have helped to make all of my dreams come true. We are looking forward to the many memorable events that are yet to come. Please come by and be a part of Danna's next 20 years and experience the many exciting future events. We are elated to see the return of our current customers and always welcome new visitors of Sulphur Springs."