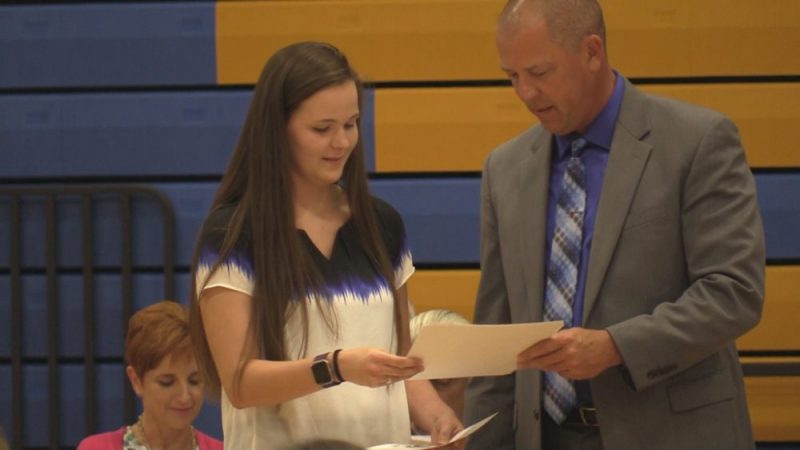 When scholarships and awards were presented Thursday night during the Sulphur Springs High School Awards Assembly conducted in Wildcat/Lady Cat gym, Lydia Burleson, Valedictorian for the Class of 2017, received approximately $1.7 million dollars in scholarship offers.  Just over $4-million in scholarships and awards was presented in varying amounts to students. Also Awards for scholastic achievement including honor graduates, UIL Academic competition, FCCLA, Choir and Ensemble, Business Professionals of America, and perfect attendance were presented.
Burleson, who has stated she will attend Yale University, received a Yale scholarship in the amount of $285,000. Also offering scholarships in amounts approximate to or more than the Yale offer were University of Massachusetts at Amherst, Columbia University, Trinity University San Antonio, Vassar College in New York, and Wesleyan University. She also received several smaller monetary awards and scholarships.
Military scholarships available following the fulfillment of commitment to military service totaled near $2-million. Commitment to the military service include: Sloan McGahee to the U. S. Army; Lamar Gasaway, U. S. National Guard; Mason Cleveland, U. S. Navy; and to the Marines, Jaylen Hall, Isaiah Neal, and Jason Ponce Bonilla.
Athletic scholarships totaled over $337,000 and included student-athletes in volleyball, football, golf, tennis, baseball, and soccer.
Baylor University presented Owen Lee a $127,000 scholarship package as well as a $79,000 scholarship to Sarah Anderson and an $88,000 award to Sarah Berning. Berning also received $24,000 from Farmers Insurance Leavey Foundation.
Mandy Echardt received a $108,000 scholarship from Austin College.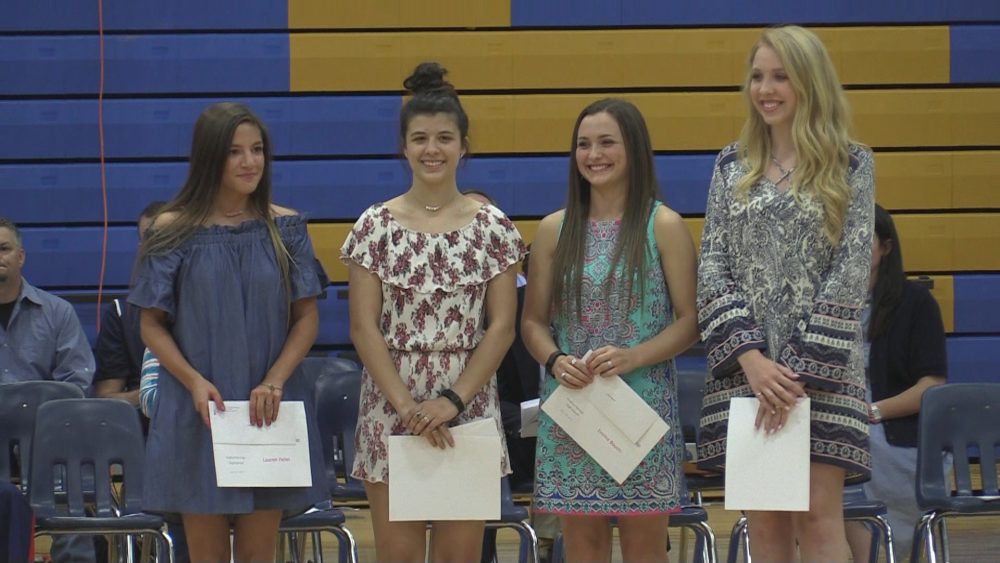 Sadie Evans will have her choice of Azusa Pacific University ($98,000), Pepperdine University ($99,200), Belmont University ($60,0000) or Mary Hardin Baylor University ($20,000).
A large number of other scholarships were also presented.