Nine Wildcats' baseball players and Baseball Coach Jerrod Hammack made the All-District Baseball Team as selected by the coaches in District 16-5A. The Wildcats earned three superlatives.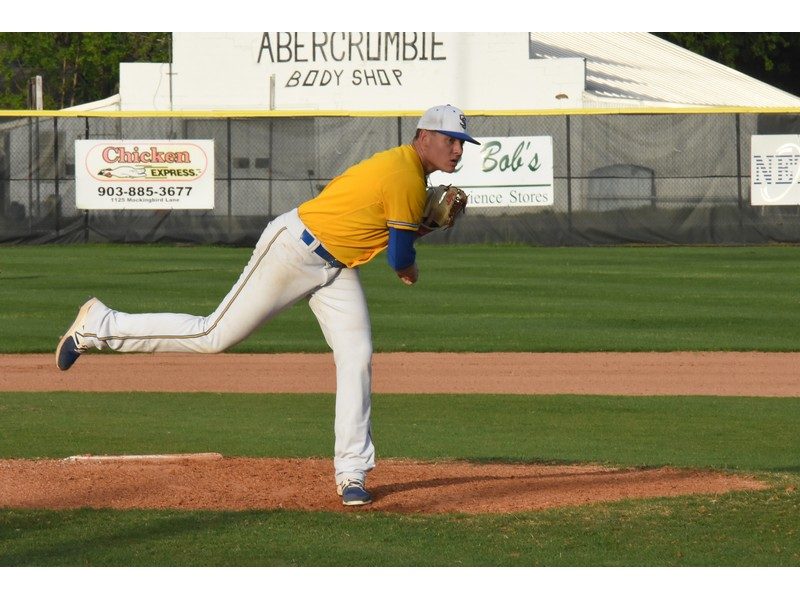 Junior pitcher and first baseman Triston McCormick was named the district's Most Valuable Player. McCormick was 4-1 pitching in district play with a 1.63 earned run average. He also hit .424 with 3 home runs and 15 RBI's. Coach Hammack said McCormick was first Wildcat District MVP since Brittain Diamond, who played in 2007 and 2008.
Junior Ryan Humphries was selected as the district Co-Pitcher of the Year. Humphries had a 5-1 district record and a 1.90 ERA with 43 strikeouts.
Kaden Argenbright was chosen as Sophomore of the Year. He hit .369 with 7 RBI's and 9 runs scored in district play.
Senior Mason Buck was named a First Team All-District Outfielder. Buck his .367 with four doubles, one home run and 5 RBI's.
Senior Michael Arnold made the second team as an infielder and senior Heston Golightly was named to the second team as an outfielder.
Three Wildcats received Honorable Mention status: outfielder Gavin Millsap, infielder Easton Silman and infielder Dawson Draper.
Coach Hammack was named co-Coach of the Year along with Hallsville Coach Scott Mitchell.