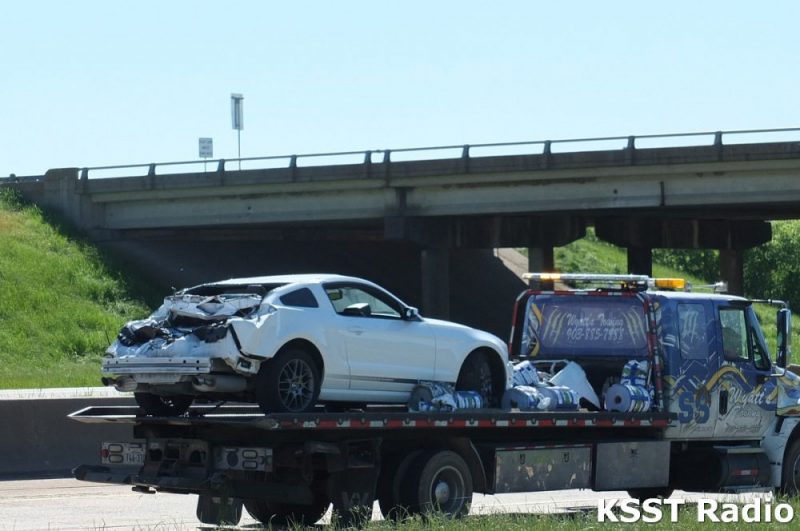 The driver of the Ford Mustang involved in a multi-vehicle accident Thursday afternoon at the 122-mile marker westbound I-30 is remaining in the hospital over night for observation due to her pregnancy. Her daughter, also in the Mustang, was released, according to her grandmother.
The accident occurred, according to observers at the scene, near the work zone on I-30 where the right lane was closed to traffic. A semi-truck, the Mustang, a pick-up, and a box truck were involved according to pictures from the scene (see slide show below).
The accident creating the necessity of an alternate routes for many parents picking up children at the Early Childhood Learning Center and others bound for various locations. Traffic backed up from State Highway 19 to east of KSST studios over two miles away. Traffic on the interstate and much of the north service road moved slowly or not at all until around 5 p.m.
A closed westbound lane one mile past State Highway 19 also contributed to the slow traffic.