LiL 4'S FOUNDER LATITIA CONLIFFE WITH VOLUNTEER SANDRA CUMMINGS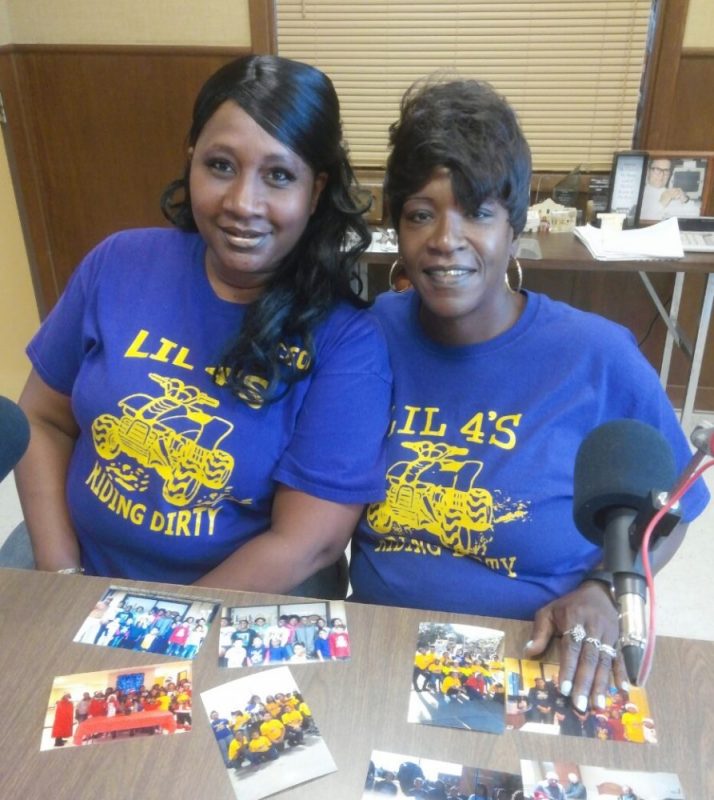 In Sulphur Springs, there is a non-profit after-school organization that serves children ages 2-18. President of Lil 4's is Latitia Conliffe and Vice President is Sandra Cummings, both of Sulphur Springs. The location for the club is 200 Fuller Street, where kids flock for fun, snacks, singing, homework time and lots of TLC and opportunity to talk about their day and what's going on in their lives. The concept of the club is Latita's, based on her own life experience of poverty, being homeless at times, and being on her own since age 15.  She is a mom and now a grandmother, and is carrying out her dream of being able to provide a safe haven and a loving place for kids to come to. Through her seven years of experience with the club, she says they are drawn like a magnet to positive reinforcement and the personal interest it provides. Food, wholesome activities and simple caring fill unspoken needs in many of the children. Right now, a total of about 36 youngsters are taking advantage of what the club offers on weekday afternoons.
Parents are encouraged to come to the club and get involved in their childrens' activities. Latita realizes that a majority of them live in a single-mom household, and some are being raised by single grandmothers. Many do not have positive role models to look up to. Her team of volunteers strive to provide strong leadership and guidance along with fun and laughter. Helping with food on a regular basis is Dinner Bell and Lindsey's Plates. Assistance also comes from other sources. Fundraising is ongoing on in the form of requests for donations of money. Individuals, businesses, organizations, churches and everyone is being asked to help keep the club going. Money is used for daily operating expenses, food, snacks, juice, shoes, clothing, toys, books, personal grooming items, wholesome movies and other items they can use. A summer field trip is planned, and donations are needed for that as well. There is an account set up for donations at Guaranty Bank and Trust in the name of Lil 4's. Here are other ways you can contact the club.
Lil 4's Kids Club, 200 Fuller Street, Sulphur Springs Texas 75482
214-809-1908 Latitia Conliffe, President
and on Facebook