Texas A&M-Commerce introduced its' new head men's basketball coach, Jaret von Rosenberg, Monday. He is a familiar face having served as a Texas A&M-Commerce assistant coach for two years in the recent past. He helped the Lions to a 2015 Lone Star Conference Championship and a top ten national ranking. Von Rosenberg also recruited several notable Lions players.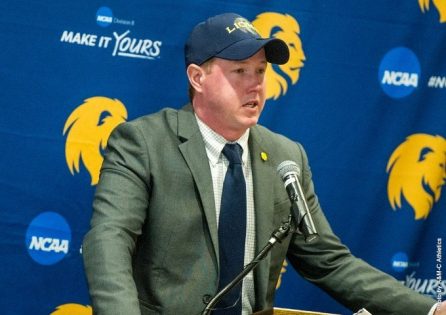 Von Rosenberg becomes only the fourth head coach in the Division II era for Texas A&M-Commerce. He comes to the Lions from Hartford University, where he served as an assistant coach for the past two seasons. Von Rosenberg's hiring concludes a national search by Texas A&M-Commerce for a head basketball coach. Jaret von Rosenberg is a 2009 graduate of Hartford University. He's been a college basketball coach for the past eight years.
Texas A&M-Commerce also announced Monday they are kicking off their 2017-2018 basketball season ticket campaign.