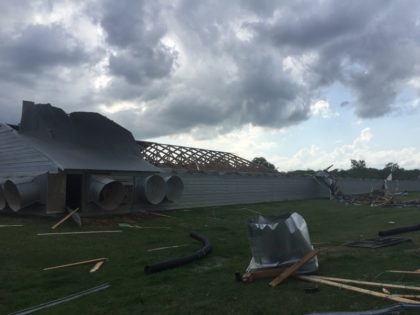 Hopkins County–Three commercial chicken houses were destroyed and a number of chickens killed between 4 and 4:30 a.m. Wednesday morning in what is believed to be a straight line wind event limited to a small area on 20-30 acres in eastern Hopkins County. Three other commercial chicken houses were not damaged. The National Weather Service has been asked to review the damage on site and to review weather conditions as recorded at that time. Damage is estimated at over $1-million.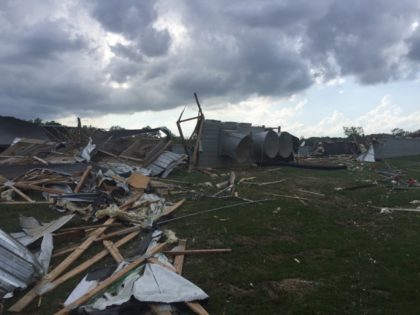 The houses were located on the acreage just off FM 3019 a half mile to a mile from what was once known as Country Boy Store and most recently raided by Hopkins County Sheriff's investigators and deputies as a gambling establishment. Tin from the buildings was draped over electric lines and wood splinters scattered across the area.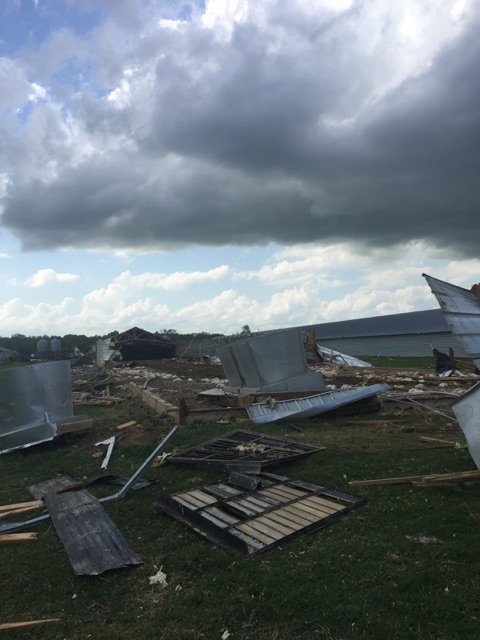 Thursday the County Fire Department was on scene flying a video drone over the area. According to Fire Chief Andy Endsley, the event came to his attention when a dairyman in the area told him of the damage. When he arrived at the scene a number of people were already picking up debris. A worker at the farm said he overslept Wednesday morning and was late arriving at the houses. When he arrived, the houses had already been destroyed.