by Brandon Darrow
How many of you have your gardens started?  Yes, it's that time if you haven't already started breaking up the ground and planting yet.  I have onions, potatoes, and a few cabbage plants in the ground right now.  I've seen a few other gardens in the area and they are looking good.  Light rains and warmer temperatures are really making my onions look green and lush.
Friday, Feb. 17, was a day of reunion for some Miller Grove alumni.  The MGHS class of 1949 met at Whataburger in Sulphur Springs and enjoyed lunch and having time to visit and reminisce.  Those in attendance were Johnny Ferguson and wife Mary Lynn, Johnnie McWilliams, Bill Garrett, Milus Robinson, Mildred (Davis) Abbott, Wanda Blanton and husband, Ava Jean (Taylor) Birmingham, Gail (Mercer) Hatcher, Mary Robinson, L.J. Skillman (Milus Robinson's daughter), Ruby Ann (Bishop) Ross and husband Norman, Octave & Linell (Barrett) Woods, Lillie Belle (Davis) Renshaw, Sue (Taylor) Loftin, Patsy (Wood) Yates, Trudy (Dickens) Mayers, and Faye (Wren) Tipps.  The mini-reunion was planned by L.J. Skillman and Mary Lynn Ferguson and they plan to have another get-together in May.
My little nephew, Owen, had his third birthday party at the Children's Museum in Commerce last Sunday afternoon.  His birthday is Feb. 28 but they celebrated a couple of days early this year.
I didn't get to go to the Miller Grove International Show this year hosted by MG FFA.  I usually try to go and see the kids show their animals as practice for the big NETLA show in Sulphur Springs.
Don't forget the FFA's annual Stew & Auction will be held on April 1 this year.  That is always a major fundraiser for the MG FFA Chapter.
Happy Birthday to my dad, Brett Darrow on Mar. 5, Eugene Tallant on Mar. 6, Donna (Vititow) Asbill on Mar. 7, Heath McCraw on Mar. 8, Victoria (Edwards) Reeves on Mar. 10, and Terry Tate & Retha (Waskom) Heath on Mar. 11.
Happy 15th Wedding Anniversary to Heath & Sheena (Petty) McCraw on Mar. 9.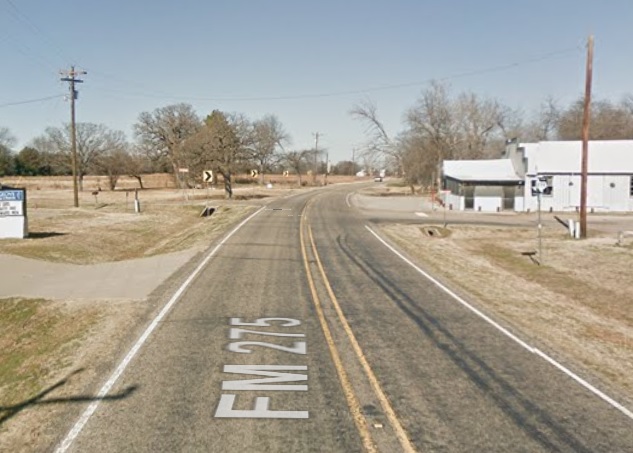 As you travel the highways and byways don't forget that all roads lead back home and back to Miller Grove. Please send me any newsworthy information. My email address is [email protected].