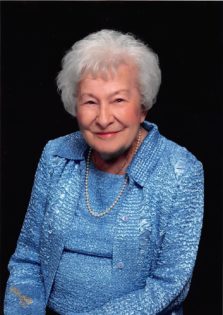 Kellene Dawson died a peaceful death at 9:50 PM Saturday March 4 at 98 years old. Services will be held at First Methodist Church in downtown Sulphur Springs at 1:30 PM on Wednesday March 8. The service will be a celebration of her life.
Kellene, born Dorothy Kellene Birdsong of Greenville, was married to the late Norman Dawson of Sulphur Bluff for over 57 years and is survived by her two daughters (Patsy and her husband Jim Zanios, Linda and her husband Bill Newton), four grandchildren (Jay and James Zanios and their wives Lara and Pamela and Michael Newton and his wife Hollie, Kristine and her husband Nate Sung), seven great grandchildren (Talitha and Alec Zanios, James and Andres Zanios, and Gabriel, Elle, and Eila Newton), nieces and nephews Kelle and David Whitfill, John Birdsong, and in Sulphur Springs especially Jimmy Worsham and his wife Virginia and Kathy and Wayne Reeves, and Millie Lopez, Kellene's long time visiting angel.
Kellene was a committed Christian, a long-time member of The First Methodist Church of Sulphur Springs, a devoted mother, a skilled home-maker, a vibrant, lively addition to any celebration, an extensive traveler, and a Life Master bridge player. She was born in Greenville, Texas to the late Albert Birdsong and Maude Cain of Greenville, and was preceded in death by her two older brothers, Al H., Billy J., and a sister who died at 9 months old.
Blessed with long life Kellene stayed active, playing bridge till the last year, volunteering at the hospital, and traveling to family. She was a blessing to all who knew her, she will be missed, but she is in a better place.  Arrangements are under the direction of West Oaks Funeral Home.