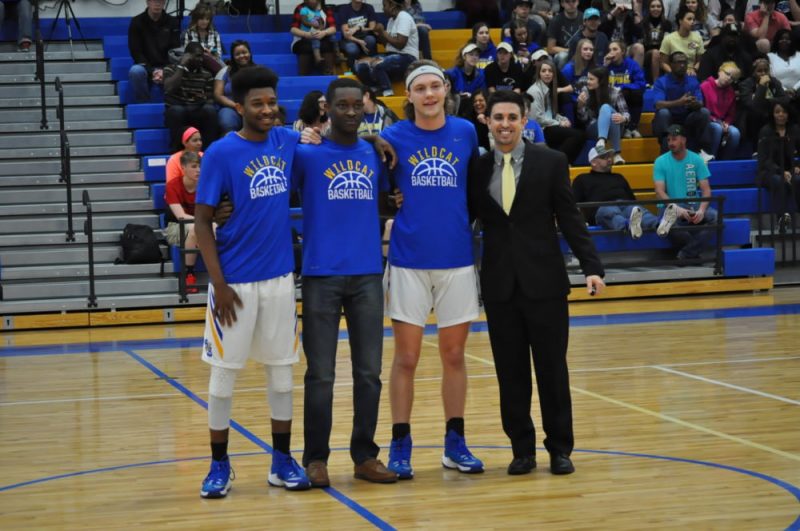 Wildcats senior Ke'Ontae Dunn had a very memorable Senior Night scoring 26 points as the Wildcats blasted Greenville, 74-28 Friday night in Wildcats Gym. Dunn's big game included 4 three-pointers. Victor Iwuakor and Michael Jefferson added 10 points apiece for the Wildcats.
The Wildcats led by 10 points at the half, 31-21 but then blew the game wide open outscoring Greenville in the second half, 43-7. The Wildcats two seniors, Dunn and Dane Rutherford, were both honored before the game. Rutherford started and scored 5 points including a three pointer.
The Wildcats are now 9-2 in district play and 24-6 for the season. The Wildcats are one win away from tying the school record for most wins in a season. The Wildcats wrap up the regular season with a road district game at Hallsville next Tuesday night.
The Wildcats will finished second in the district and will face the #3 team in District 15-5A in a bi-district game.