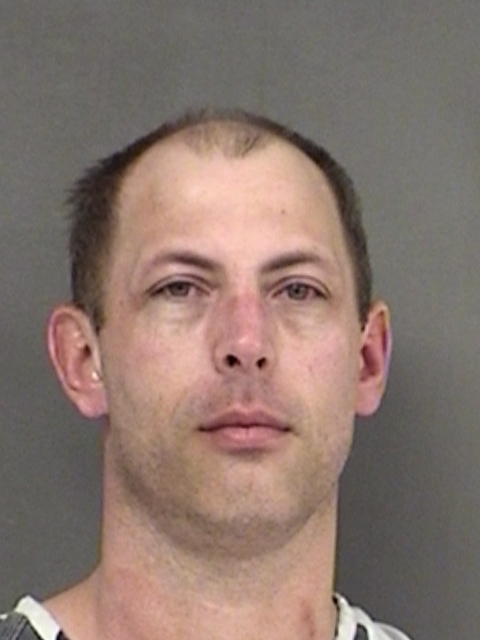 Garland Shane Robinson, 38 of Garland, a codefendant to Cory Butler plead guilty to Possession of a Controlled Substance Penalty Group 1, more than 4-grams but less than 200-grams Thursday in Eighth Judicial District Court. He was sentenced to 30 years in the Texas Department of Corrections. Robinson and Butler were together when Hopkins County Deputies were called to County Road 3502 to check out a suspicious vehicle and a suspicious person. There they the two failed to identify themselves correctly on the first try. Forty-two (42)-grams of a suspected quantity of methamphetamine and securities and benefits obtained under false names were found in the vehicle.
Robinson gave his name as Landon Lee. It was quickly discovered that he was lying about his name. An inventory of the F250 Supercab found the 42-grams of suspected methamphetamine in a computer bag on the back seat of the vehicle. Documents used to obtain securities and benefits in the name of Landon Lee and the name of Nicolas Branson were also found in the vehicle. The charges for the documents and false identity were dropped in the bargain.
Butler was sentence Wednesday.