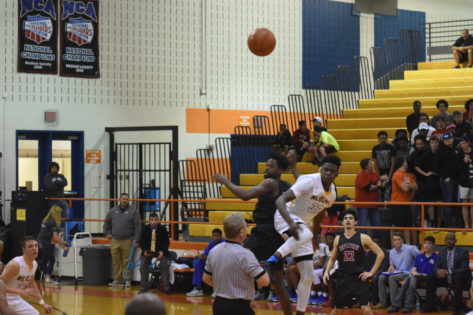 Wildcats Basketball Coach Clark Cipoletta unveiled eight Wildcats' players who were named to the All-District Basketball Team on KSST Radio and Channel 18 TV's Saturday Morning Coaches Show.
6-foot-7 inch sophomore post Victor Iwuakor was unanimously chosen as the district's Defensive MVP.
Two Wildcats' players made First Team All-District: senior Ke'Ontae Dunn and sophomore Keaston Willis.
Three Wildcats were selected to the All-District Second Team: freshman Michael Jefferson, who missed out on Newcomer of the Year by one vote, junior Bryson Lynn and senior Dane Rutherford.
Earning Honorable Mention were sophomore Xavier Cork and junior Dedric Godbolt.