Armorock Polymer Concrete chose Texas for their first expansion of the Nevada based Company and Sulphur Springs is the location in Texas. Hopkins County Economic Development Corporation and Armorock Polymer Concrete conducted a ground breaking ceremony at their construction site, 207 Heritage Court in Sulphur Springs Thursday, February 2, 2017.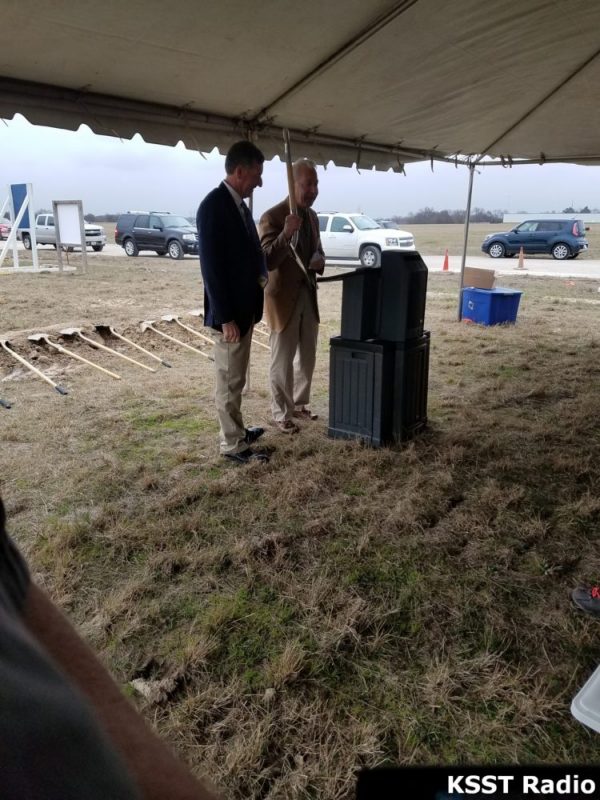 Vince Bussio, President and Chairman of the Board stated that the company is delighted to move to Sulphur Springs. In spite of the cold and windy conditions, Bussio said the company has received a warm welcome to Sulphur Springs. He states they will employ 30 when the facility opens in mid-year and will increase employment to 50. The company will make Sulphur Springs the Texas hub for their product which will be primarily manhole covers for municipalities. Drawing from 56 years of experience, the manufacturing location will build a rigid, structural polymer concrete structure that meets the structural and corrosion needs required by the engineering community as well as the financial life cycle required by municipalities.
The product will have no cement thus making issues of damage and cracking no longer an issue. The product is corrosion resistant and weighs less enabling an easier installation.
Armorock officials, Bussion, Mike Bussio, Vice-President National Sales, Jeff Graffio-Operations Manager, Grand Donovan, Member of the Board, and Alizarin Salinas, Texas Sales Representative were present for the ground breaking. Representatives of Governor Abbott's office, State Representative Dan Flynn's office, and Senator Bob Hall's office were present for the event.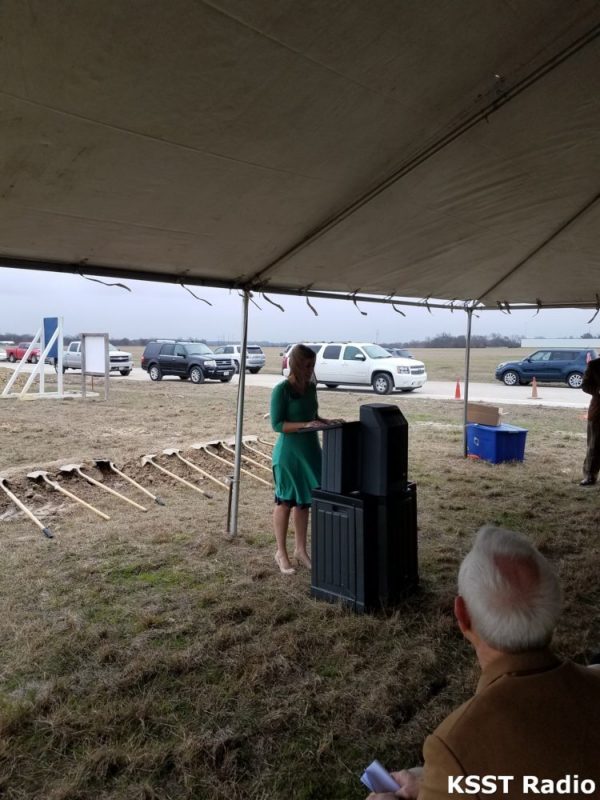 Sulphur Springs Mayor Emily Glass and County Judge Robert  Newsom welcomed the company to the area. Tom Sellers, CEO and President of Alliance Bank, served as master of ceremonies.

Construction work for the new facility began weeks ago at the location on Heritage Court.