Each year, Farm Bureau recognizes the week that most Americans have already earned enough money to pay for their food for the year by proclaiming "Food Connection Week". This year's special week is February 13-17. According to Don Smith, Hopkins/Rains County Farm Bureau will sponsor trivia giveaways of five Brookshire's gift cards worth $25 each. Listen to the KSST Morning Show about 7:15am for the trivia contest.
DON SMITH, FARM BUREAU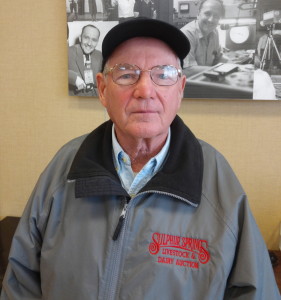 Farm Bureau works year-round to promote agriculture, ranching and farming. Because of this this industry, America has an abundant fresh food supply. At any time of day, Americans can purchase affordably-priced foods from fully-stocked grocery shelves. This may not not true for scores of people living in other countries around the world. Along with Food Connection Week, Farm Bureau also applauds the next generation of farmers and ranchers, who as youth are participating in this month in the Hopkins County Junior Market's NETLA Show and Sale. Over 260 FFA and 4-H students will be showing livestock projects. Join Farm Bureau officers and members at the three-day event in the Civic Center arena February 23-25, 2017 and congratulate a future farmer.