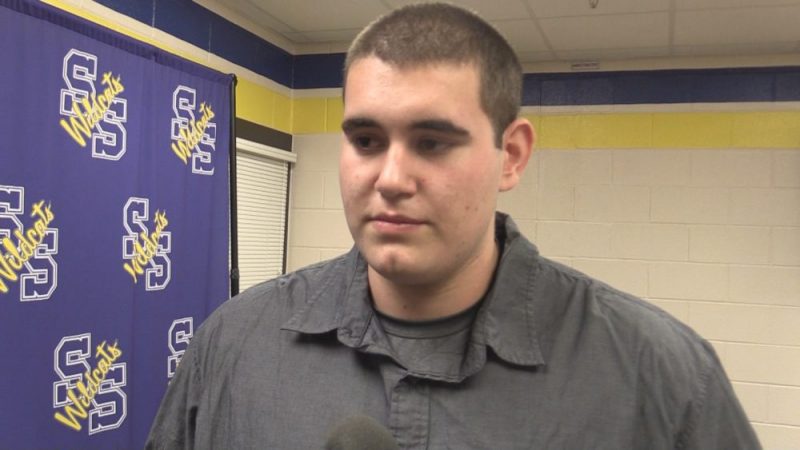 Wildcats Offensive Lineman Jessy Darrow signed a letter of intent to play college football at Navarro College in Corsicana. Darrow said he had a goal to play college football. He said the Bulldogs sent him an e-mail inviting him to visit their campus and he took them up on it. Darrow also said he liked what he saw.
He said he liked the coaching staff and the town of Corsicana. The 6-foot-4, 310 pound Darrow moved to Sulphur Springs for his senior year after spending all of his life in Jackson, Missouri. He said the Bulldogs' coaches indicated they would like him to play center. They like his size for the position. Darrow said he has played center before. He was a left tackle for the Wildcats.
Wildcats Offensive Line Coach Jeremy Offutt said Darrow was a good addition for the Wildcats. He said Darrow came in and worked hard adding he cared a lot about football and his teammates. Coach Offutt said Darrow had a good season despite missing spring football. He said this is a good chance for Darrow to go and play against good competition.
Navarro finished last season in the top ten in the nation. Darrow was also been selected to play in a Fellowship of Christian Athletes All-Star Game in Tyler this summer.