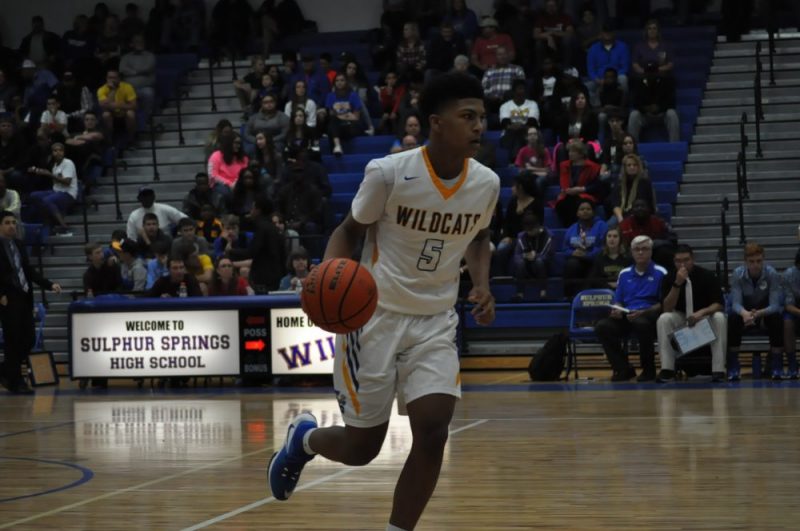 Wildcats 72, Marshall 40
The Wildcats' basketball team used a productive offense and a stingy defense to overwhelm Marshall, 72-40 in a district game at Wildcats Gym Tuesday night.
The Wildcats held the Mavericks to just 18 points after three quarters of play. Post Victor Iwuakor was especially feisty with 8 blocks.
The Wildcats were led on offense by four double figure scorers: Keaston Willis with 17 points, Iwuakor with 15 points including one dunk, Ke'Ontae Dunn with 12 points and Michael Jefferson with 11 points. Ryan Humphries chipped in 7 points. The Wildcats had 6 three pointers.
The Wildcats led 19-4 after the first quarter, 33-10 at halftime and 59-18 after three quarters. Kris Dunn had 15 points and Corteze Hurd 14 points for Marshall. The Wildcats are now 2-0 in district play and 17-4 for the season. Marshall slips to 0-2 in district play and 11-8 overall.
The Wildcats will travel to Texas High Friday night for a district game.