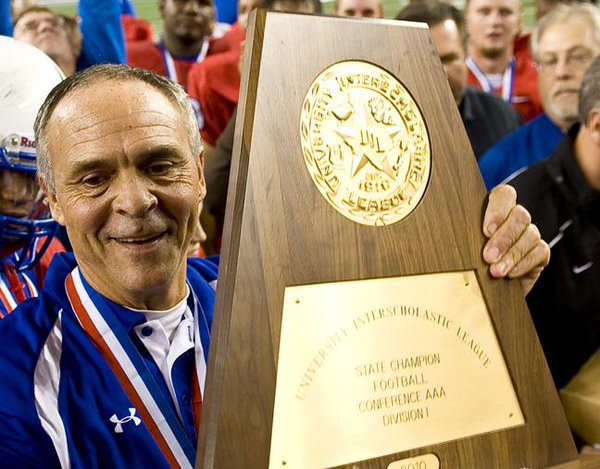 East Texas coaches and educators are rallying to help legendary East Texas football coach Dickie Meeks, who has been hospitalized in need of a heart transplant. According to Wildcats Coach Greg Owens, insurance is not covering a large portion the Meeks' medical costs. Meeks' daughter Sonja and Meek's son in law Jeremy Burleson used to work in the SSISD.
An account for donations for Meeks has been set up at First National Bank in Mt. Vernon. You can help by sending checks to Richard E. Dickie Meeks at First National Bank, Box 909, Mt Vernon, Texas 75457. Meeks also has a GoFundMe page on line.
Meeks retired from coaching in December ending his second stint at Mt. Vernon. He won state championships at Chapel Hill and Henderson. He also coached at Pine Tree and Pittsburg. Coach Meeks' coaching career spanned 42 years, 37 as a head coach.