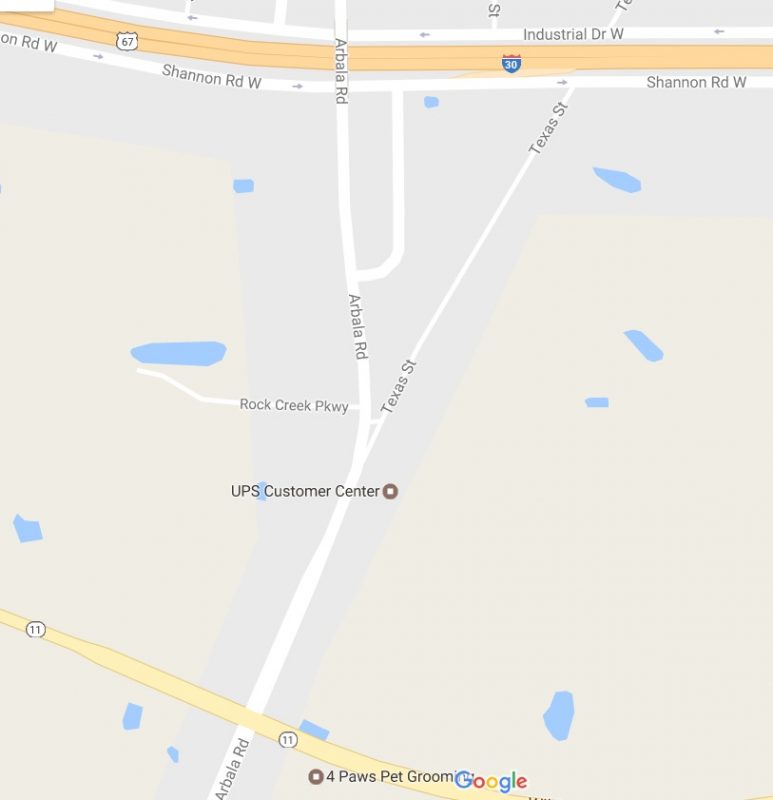 A vote on a request to close a portion of Texas Street by the Hopkins County Fire Marshall Andy Endsley and County Judge Robert Newsom presented Tuesday evening during the Sulphur Springs City Council January meeting was postponed until February.
The agenda item request would have closed a portion of Texas Street between UPS and the County Fire Station. The request for closure, which would be paid for by TxDOT, is motivated by a desire to decrease the speed of traffic in front of the fire station. Both Endsley and Newsom pointed out that traffic going north on FM 2297/Arbala Road/League Street often uses Texas Street as a shortcut to the service road and I-30 entrance ramp. Using a photo of the location, Endsley pointed out the section of the street that needed to be closed. The county has cleared the brush and trees on property surrounding the area. The county also owns a section of the land between UPS and the fire station. That segment of land will be cleared soon. Endsley also noted the county is planning flashing light signage at the fire station to alert motorists when fire trucks begin response to emergency situations.
Councilman Craig Johnson made the motion to postpone noting that the property behind the fire station is being developed and the developer, Wayne Cooper, could not be present to speak to the item. Cooper is planning a parallel street to the service road. The street would be built 200 feet from the service road and would connect to Texas Street.
City Attorney Jim McElroy noted the need for a resolution to close that section of street due to the fact that a resolution is typical procedure for such closings.
In other action, the council authorized the submission of a grant request to fund a rework of Sunset Street between Connally and Houston Streets. The complete rework will cost $275,000. The work will replace water and sewer and place curbing along the street for the first time.
The city will purchase a tractor from Farm Country for $73,000. The tractor will be used to mow the city lake dam and airport property. Bids for two backhoes were rejected and the city will utilize the buy board to purchase the backhoes.