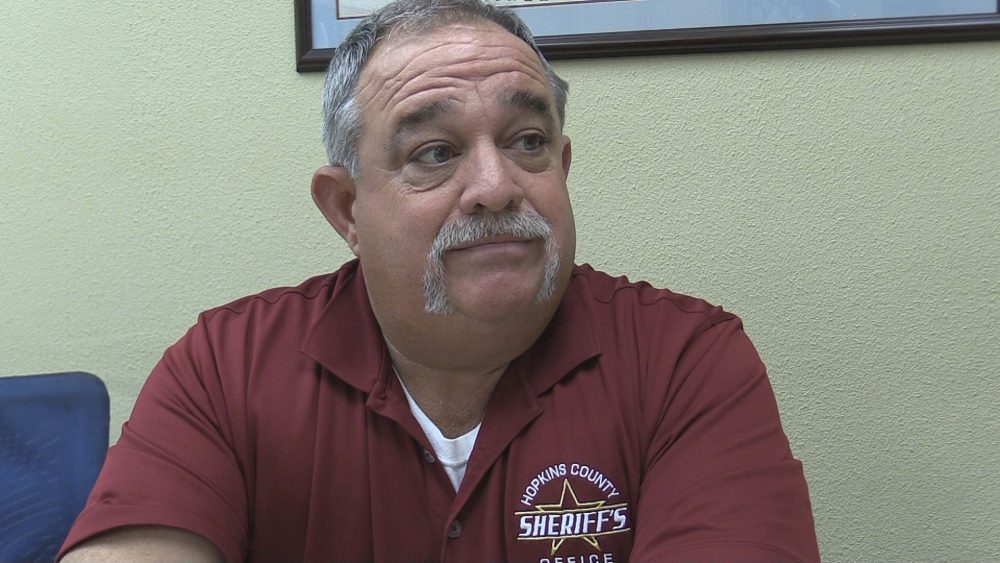 Hopkins County Sheriff  Lewis Tatum has been the Chief Criminal Investigator for the Sheriff's Department for several years. He told KSST News that his goal as Sheriff was to maintain his closure rate for criminal cases at the high level he and investigators have achieved in the past. Tuesday morning, he is well on his way to maintaining the level.
Tatum reported the recovery of 10 stolen saddles. The saddles were stolen in Hopkins County, the City of Sulphur Springs, Yantis, Cooksville, and near Buffalo, Texas. Based on previous experience with stolen saddles in the area, Tatum along with Bo Fox with the Sulphur Springs Police Department, and Tony Hurley, Special Ranger with the Southwest Cattlemen's Association, began their search for a suspect that now lives in the Lubbock area.
Monday, the woman and a male companion were stopped in that area. In their possession at that time were the 10 stolen saddles. Jamie Shobert and Jeffrey Wayne Horton of Mineola were arrested and warrants have been issued locally. At the time of their arrest, the pair was attempting to sell the saddles.
Tatum said the saddles are expensive and a vital tool in the life of those who lost them. The saddles were stolen from residences and some were stolen at a cutting-horse show at the Equine Center at the Civic Center. The saddles will be returned Wednesday when the two are returned to Hopkins County.