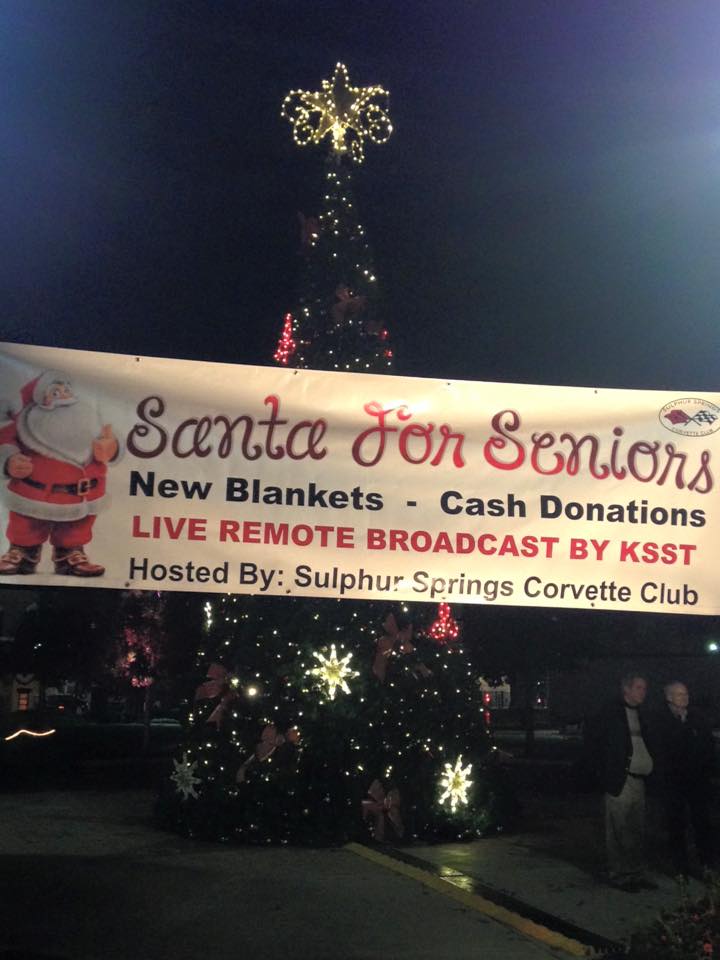 A cold damp night reminded Hopkins County residents that needy senior citizens in Hopkins County need new blankets. Many responded with blankets and cash donations for Santa for Seniors, the new blanket drive sponsored by the Sulphur Springs Corvette Club and the Senior Citizens Center. Local residents of all ages brought blankets and donations to Celebration Plaza at the corner of Main Street and Gilmer Street. One hundred twenty (120) blankets were collected during the drive and have been distributed by the Senior Citizens Center.
Members of the Corvette Club huddled around portable heaters taking turns in receiving the donations. Although James "Red" Cross manned the Gilmer Street side of the intersection both Wednesday and Thursday nights. He delighted those driving by with his humor as he visited with the many that the Hopkins County native knew by name.
Karon Weatherman, Director of the Senior Center, stated that the success of the program last year has assisted in promoting the work again this year. All the blankets donated last year were placed in the hands of those in need and the blankets received this year will also be put to good use for those in need.